Some Hawaii legislators want to roll back last year's marijuana decriminalization, Mexico's president says a government panel will be formed to make recommendations on how to legalize marijuana, and more.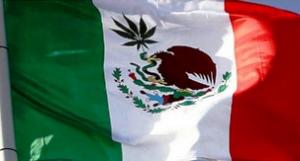 Marijuana
Hawaii Bill Would Roll Back Decriminalization. Last year, the legislature approved marijuana decriminalization. This year, at least five legislators want to turn back the clock. House Bill 2018 was introduced by five Oahu representatives and argues that "Hawaii should be protected from suffering the dangers and risks increasingly occurring in states which have endorsed the possession and use of marijuana through means of decriminalization and legalization." The bill is not yet available on the legislative web site.
Harm Reduction
Indiana Syringe Exchange Access Bill Filed. A bill to allow syringe exchange programs to operate without the prior declaration of a public health emergency has been filed in Indianapolis. SB 207 would also repeal the July 1, 2021 expiration date of existing syringe exchange programs. The measure has been referred to the Committee on Health and Provider Services and was set for a hearing Wednesday morning.
International
Mexico's President Says A New Marijuana Panel Will Make Legalization Recommendations. President Andres Manuel Lopez Obrador said Monday that his government is forming a panel to make recommendations on how marijuana legalization should unfold. "A group is going to be formed to decide what will happen about that with a public health approach. We are about to comply with the recommendation of the Supreme Court," the president said. The high court ruled in 2019 that marijuana prohibition was unconstitutional and gave the government a limited time to rectify the situation. That clock runs out in April, and Lopez Obrador's allies in the congress say they will pass a legalization bill before then.