The Mexican Supreme Court grants another extension on its deadline to end marijuana prohibition, the Oakland city council will next week take up a measure calling on the state to decriminalize psychedelics, and more.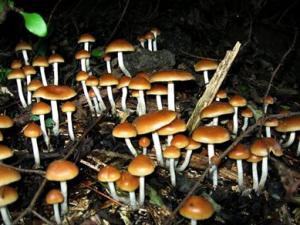 Heroin and Prescription Opioids
South Carolina Lawmakers File Slew of Bills to Fight Opioid Epidemic. Lawmakers have filed a package of bills aimed at the opioid epidemic, including H. 3362, which would require Medicaid plans to pay for opioid treatment; H. 3363, which would treat criminal offenses involving synthetic opioids like those involving heroin; and H. 3364, which would allow authorities to charge the seller of a drug involved in a fatal overdose to be charged with manslaughter.
Psychedelics
Oakland City Council Will Vote Next Week on Resolution Calling on State to Decriminalize Psychedelics. The city council will take a resolution pushed by Decriminalize Nature that calls on the state to decriminalize psychedelics and let cities and counties allow "healing ceremonies" where people could use those drugs. Decriminalize Nature was inspired to look beyond local measures after state Sen. Scott Weiner (D-San Francisco) announced plans to file a statewide psychedelic decrim bill.
Harm Reduction
Santa Cruz, California, Needle Exchange Program Sued by NIMBY Neighbors. The Harm Reduction Coalition of Santa Cruz County has now been hit with a lawsuit over its needle exchange program by unhappy neighbors. The group's needle exchange program "poses a serious threat to the health and safety of the citizens of Santa Cruz County," the plaintiffs argue, and have led to a "significant" number of discarded needles. The Harm Reduction Coalition has long refuted that charge, saying it has removed thousands of needles from the area.
International
Mexican Supreme Court Grants Another Extension to Marijuana Legalization Deadline, Allowing Final Vote to Take Place Next Year. After the Chamber of Deputies requested a delay in a looming vote on the marijuana legalization bill, citing the complexity of the bill, the Supreme Court on Thursday extended the deadline by which the government must act to end marijuana prohibition. The latest deadline was December 15; it has now been pushed back to the end of the spring legislative session in April.