Marijuana legalization bills advance in Hawaii and New Mexico, a pot prisoners' group calls on President Biden to grant clemency to federal marijuana offenders, a California bill to end mandatory minimum sentences for drug offenses advance, and more.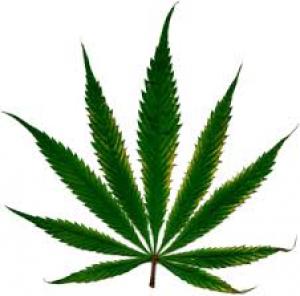 Marijuana Policy
Last Prisoner Project Calls on Biden to Grant Clemency to Federal Marijuana Prisoners. The Last Prisoner Project, a nonprofit organization dedicated to cannabis-related criminal justice reform, has launched 'A Time To Heal,' an advocacy campaign calling on President Biden to leverage his clemency power to commute the sentences of thousands of people unjustifiably incarcerated due to federal marijuana-related violations. The advocacy organization is also encouraging the President to issue grants to the tens of thousands more still struggling because of the collateral consequences of a federal cannabis conviction. "President Biden himself has acknowledged that 'nobody should be in jail for a nonviolent crime'. We're encouraging him to turn his words into action and use the most immediate tool at his disposal to provide this desperately-needed relief," said project director of strategic initiatives Natalie Papillion.
Arkansas Marijuana Decriminalization Bill Filed. State Sen. Clarke Tucker (D-Little Rock) on Monday filed SB499, which would make possession of up to an ounce of marijuana an infraction punishable by a $200 fine. Possession is currently a Class A misdemeanor.
Hawaii Senate Approves Expanded Decriminalization, Marijuana Legalization Bills. The state Senate approved two separate marijuana policy reform bills on Tuesday. Senate Bill 767 would legalize the possession of up to an ounce of marijuana by people 21 and over, while Senate Bill 758 would expand the amount of marijuana that is currently decriminalized from three grams to 30 grams. Both measures passed by veto-proof margins. The bills now head for consideration by the House.
New Mexico Senate Committee Approves Two Marijuana Legalization Bills. The Senate Tax, Business and Transportation Committee on Tuesday approved a Senate bill to legalize marijuana, Senate Bill 288 on a unanimous vote and also approved a House bill to legalize marijuana, HB 12, on a 7-4 vote. Two other legalization bills were shelved by sponsors as the legislature seeks consensus on a final measure. The two remaining bills now head for the Senate Judiciary Committee. Legislation must be approved there and on the Senate floor before the session ends on March 20.
New York Coalition Forms for Final Marijuana Legalization Push. Dozens of organized labor groups, progressive organizations, and businesses are set to launch on Wednesday a coalition to make a final push for the legalization of adult-use cannabis products in New York. All told, more than 40 groups are signing onto the coalition called New Yorkers for New Revenue & Jobs, highlighting what advocates contend is one of the main selling points of legalized marijuana in New York: the millions of dollars in revenue the measure would provide in the coming years for the state and local governments. The coalition includes the New York AFL-CIO, as well as the New York Cannabis Industry Association and the Long Island Progressive Coalition.
Texas Marijuana Legalization Bill Filed. Rep. Jessica Gonzalez (D-Dallas) filed a marijuana legalization bill, HB 3248, on Monday. The bill would legalize the possession of up to 2 ½ ounces and 10 ounces at home. It has not yet been assigned to a committee.
Medical Marijuana
Florida Bill to Cap THC Levels for Medical Marijuana Wins Committee Vote. The House Professions and Public Health Subcommittee voted Tuesday to advance a bill that would cap THC levels in medical marijuana at 10% and 15% for edibles. The vote to advance HB 1455 came despite testimony from doctors and patients that the measure was an assault on medicine. It still needs to be approved by the House Health and Human Services Committee and the House Health Care Appropriations Committee before going to a House floor vote.
Psychedelics
New York Bill to Decriminalize Psychedelic Mushrooms Filed. Assemblywoman Linda Rosenthal (D) filed a bill to decriminalize psychedelic mushrooms on Monday. AO6065 is similar to legislation Rosenthal filed last year that went nowhere. It would remove psilocybin and psilocin from the state's list of controlled substances. It is now before the Assembly Health Committee.
Harm Reduction
Coronavirus Relief Bill Includes Funding for Addiction Treatment, Harm Reduction. The American Rescue Plan Act, the coronavirus relief bill passed this week by Congress, includes nearly $4 billion for substance abuse disorder and mental health, including funding for harm reduction activities such as needle exchange services, the Office of National Drug Control Policy (ONDCP -- the drug czar's office) said Wednesday. In addition to $1.5 billion for block grants for prevention and treatment of substance use disorders, the act includes $30 million in community-based funding for local substance use disorder services like syringe services programs and other harm reduction interventions.
New Jersey Harm Reduction Bills Filed. Far-reaching harm reduction expansion legislation was introduced in the Senate Health Committee earlier today. The bill package, sponsored by Senator Joe Vitale and Assemblywoman Valerie Vainieri Huttle, would reduce overdose deaths, prevent infectious disease, and connect people who use drugs to non-judgmental support. It would do this by creating a statewide standing order for naloxone (brand name Narcan), the medicine that reverses an overdose (S3491); lifting the onerous municipal ordinance requirement that limits harm reduction services (S3009); decriminalizing syringes and expunging previous convictions (S3493); making HIV prophylaxis medication available at pharmacies without a prescription (S1039); and allowing harm reduction programs to offer mail-based services (S3065). Companion measures have been filed in the House.
Sentencing
California Bill to End Mandatory Minimum Drug Sentences Advances. The Senate Public Safety Committee voted unanimously Tuesday to approve SB 73, which would repeal state laws enacted in the midst of the drug war that created mandatory minimum sentences for many drug offenses. It now goes to the Senate Appropriations Committee.