The coronavirus pandemic is taking a toll on state-level marijuana legalization initiatives, Pennsylvania says needle exchanges are "life-sustaining" during the pandemic, Vancouver moves to allow "safe supply" of regualted drugs during the crisis, and more.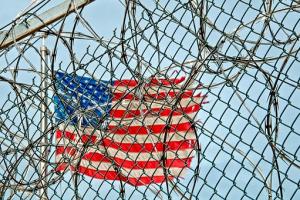 Marijuana Policy
Missouri Marijuana Legalization Likely to Fall Victim to Coronavirus Pandemic. Missourians for a New Approach, the folks behind the state's marijuana legalization initiative, are warning that the COVID-19 pandemic will likely mean that the effort will not be able to gather enough signatures to qualify for the November ballot. The campaign needs 160,000 valid voter signatures by May 3, but at this point has only 60,000 raw signatures. "Yes, it's a terrible setback," said Dan Viets, board chair of the group. "When there's no public gatherings, when people stay in their homes… it's very difficult to find voters."
Oklahoma Marijuana Legalization Initiative in Doubt as State Shuts Down Signature Gathering. The campaign to put a marijuana legalization initiative, State Question 807 is likely to fall victim to the COVID-19 pandemic. As part of a 30-day statewide emergency declaration, Secretary of State Mike Rogers has ordered a pause to all initiative signature gathering activities. The campaign needs to collect 178,000 signatures in 90 days to qualify for the November ballot. It would be "really difficult, if not impossible to imagine a scenario in which an initiative petition campaign could responsibly and feasibly collect the signatures necessary in order to make the 2020 ballot if that campaign doesn't already have the signatures on hand," said campaign spokesman Ryan Kiesel.
Harm Reduction
Pennsylvania Needle Exchanges Are "Life-Sustaining," State Says. Needle exchanges are technically illegal in the state, but the state Department of Health has deemed them a "life-sustaining" service, allowing them to stay open amid the shutdown of other businesses and nonprofits. Some 20 such programs operate in the state, and advocates are hoping this designation could lead to their legalization down the line.
Incarceration
Coronavirus Spread Accelerates in US Jails and Prisons. Jails and prisons across the US are reporting an accelerating spread of COVID-19 with more than 226 inmates and 131 staff with confirmed cases. In New York City alone, at least 132 inmates and 104 jail staff have been infected. Jails and prisons are responding in varying ways, including releasing thousands of inmates from detention, some with little or no screening before they are released.
International
Vancouver Moving to Allow Take-Home Doses of Regulated Drugs. Canada's British Columbia is moving to provide drug users with take-home supplies of regulated substances, including opioids, stimulants, tobacco, and alcohol. Vancouver has long called for "safe supply" for drug users, but the combination of two public health crises -- the COVID-19 pandemic and the ongoing overdose epidemic -- has finally made it a reality, with the city drafting new guidelines to allow the practice. "These guidelines enable us to provide a safe supply for people and to ensure that they're able to comply with our public-health advice around isolation or quarantine, should that be required," said Provincial Health Officer Bonnie Henry. Recent changes to the federal Controlled Drugs and Substances Act and provincial prescribing guidelines made the move possible.
Mexican Opium Poppy Cultivation Drops 9%, UNODC Says. The land area under opium poppy cultivation decreased by 9% between July 2017 and June 2018, the UN Office on Drugs and Crime (UNODC) reported Monday. Land under cultivation fell from 78,000 acres to 70,000 acres. Poppy cultivation was centered in the Golden Triangle region of the Sierra Madre Occidental mountain range, Sinaloa, Durango and Chihuahua meet, but was also grown in northern Nayarit and in the Sierra Madre del Sur of Guerrero. Analysts said the likely explanation for the decrease was a sharp decline in opium gum prices caused by rising demand for synthetic opioids, such as fentanyl.