Protections for banks dealing with state-legal marijuana businesses will get a House floor vote as part of a defense spending bill, the Congress is poised to temporarily extend the ban on fentanyl analogues, and more.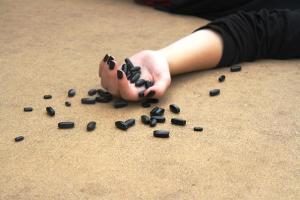 Marijuana Policy
Amendment to Protect Banks That Service Marijuana Industry Will Get House Vote. The House Rules Committee on Tuesday approved an amendment to the National Defense Authorization Act (NDAA) to provide protections to financial institutions that service the state-legal marijuana industry. The amendment is identical to the SAFE Banking Act, which has already passed the House four times. A House floor vote could come as soon as this week. But advocates were disappointed that other reform measures, including an amendment to promote research into the therapeutic uses of certain psychedelics, were rejected by the committee. Adding non-related amendments to spending bills that are difficult to vote against is often used to get legislation passed that is otherwise stalled.
Medical Marijuana
Pennsylvania Bipartisan Bill to Remove DUI Penalties for Medical Marijuana Users Filed. State Reps. Chris Rabb (D-Philadelphia} and Todd Polinchock (R-Bucks) have introduced legislation that would ensure the rights of the more than 500,000 medical cannabis patients in Pennsylvania, protecting them from DUI penalties. Under current state law, the presence of marijuana metabolites, which remain present for days or weeks after ingestion, is considered evidence of impairment. "A medical cannabis user can take a miniscule amount of medicine for their ailment and weeks later, with traces of cannabis still in their system, be subject to arrest on a DUI charge if pulled over -- not because they've driven impaired, but because our state laws haven't caught up with the science," Rabb said. "And, if you think you don't know someone who falls into this category -- a person who has been prescribed medical cannabis and who drives and is fearful of the potential DUI charge they could face -- you're wrong. I am a card-carrying medical cannabis patient, and I drive regularly, including in and around Philadelphia and to Harrisburg conducting the people's business."
Opioids
Congress to Temporarily Extend Fentanyl Analogue Ban. Rather than make a final decision on whether to make permanent a ban on fentanyl analogues, the House is preparing to vote to extend a temporary ban set to expire October 22, pushing the expiration date to January 28 as part of a stopgap spending bill. The White House has asked Congress to permanently schedule all fentanyl-related substances as Schedule I, but advocates and some lawmakers say such a move is wrongheaded and will lead to over-policing. Sen. Cory Booker (D-NJ) has made such arguments and says he is "not a fan" of extending the deadline. "We have consistently said that this anti-science policy must expire," Maritza Perez, director of the Drug Policy Alliance's Office of National Affairs, said. "This extension will hopefully give Congress ample time to come up with a public health solution that is desperately needed to save lives."
Overdoses Climbed as Opioid Prescriptions Declined, AMA Report Finds. Both fatal and non-fatal drug overdoses have increased over the past decade, even as physicians have prescribed 44 percent fewer opioids during the same period, the American Medical Association said in a new report. The report cited the rise of prescription drug monitoring programs as a key factor in reducing prescribing. The AMA said lawmakers need to "act now" to address the overdose crisis. "The nation's drug overdose and death epidemic has never just been about prescription opioids," said AMA President Gerald E. Harmon, MD. "Physicians have become more cautious about prescribing opioids, are trained to treat opioid use disorder and support evidence-based harm reduction strategies. We use PDMPs as a tool, but they are not a panacea. Patients need policymakers, health insurance plans, national pharmacy chains and other stakeholders to change their focus and help us remove barriers to evidence-based care." The AMA is calling for an end to requiring prior authorization for medications to treat opioid use disorder, evidence-based care including opioid therapy for patients with pain, and support for harm reduction services, such as needle exchanges and the wide distribution of the opioid overdose reversal drug naloxone.