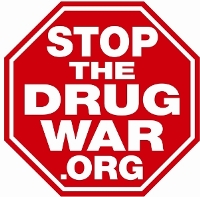 Afghanistan has been by far the world's leading supplier of opium for the past 20 years, but now the Taliban say they are going to stop it. Will they? Can they?
Renowned foodie and plant author Michael Pollan is back with another book about some psychoactive plants.
The first comprehensive history of harm reduction is here. It belongs on your bookshelf.
It's all Sunshine State rogue cops this week, with a DEA supervisory agent nailed for helping a major drug dealer and more.
Detroiters will vote on psychedelic decriminalization in November, the International Criminal Court takes a key step in the investigation of the Philippine drug war killings, and more.
Granite State lawmakers are looking at a voter-approved constitutional amendment to legalize marijuana, Washington activists are laying the groundwork for a 2022 drug decriminalization initiative, and more.
Supporters of a proposed Philadelphia safe injection site have asked the Supreme Court to overturn an appeals court decision blocking it, the Delaware Supreme Cout rules the mere odor of marijuana is not sufficient cause for a warrantless arrest, and more.
Violence linked to cartel infighting continues to rock Mexico's state of Michoacan, a Vancouver clinic is now offering take-home prescription heroin to a small number of patients, and more.
A Houston drug raid proved deadly Monday, mass killings are on the rise in one of Colombia's cocaine conflict zones, and more.
Protections for banks dealing with state-legal marijuana businesses will get a House floor vote as part of a defense spending bill, the Congress is poised to temporarily extend the ban on fentanyl analogues, and more.
Violence continues in Colombia's coca-producing regions, marijuana researchers appeal a US 9th Circuit Court dismissal of their rescheduling petition, and more.
Permission to Reprint:
This issue of Drug War Chronicle is licensed under a modified
Creative Commons Attribution license
. Articles of a purely educational nature in Drug War Chronicle appear courtesy of DRCNet Foundation, unless otherwise noted.