Supporters of a proposed Philadelphia safe injection site have asked the Supreme Court to overturn an appeals court decision blocking it, the Delaware Supreme Cout rules the mere odor of marijuana is not sufficient cause for a warrantless arrest, and more.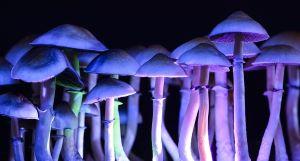 Marijuana Policy
Delaware Supreme Court Rules Marijuana Odor Not Sufficient Grounds for Warrantless Arrest. The state Supreme Court ruled 4-1 that the mere odor of marijuana does not give police "reasonable grounds to believe" that either a felony has been committed or that a person has committed a misdemeanor in the presence of an officer -- the only two grounds for which warrantless arrest is allowed. Possession of up to an ounce of marijuana is decriminalized, and the court held that the mere odor of marijuana cannot lead police to presume that a felony amount of marijuana would be present.
Psychedelics
California Psilocybin Initiative Cleared for Signature Gathering. A proposed initiative that would legalize the possession, cultivation, and sale of psilocybin mushrooms has been cleared for signature gathering by the state attorney general's office. The office has issued an official title and summary for the California Psilocybin Initiative, which is being sponsored by Decriminalize California. It would allow the "personal, medical, therapeutic, religious, spiritual, and dietary use of Psilocybin Mushrooms" for people 21 and over, as well as allowing legal psilocybin sales and cultivation. The campaign will now have 180 days to come up with 623,212 valid voter signatures to qualify for the November 2022 ballot.
Harm Reduction
Philadelphia Safe Injection Site Supporters Ask Supreme Court to Review Appeals Court Ban.Supporters of a proposed safe injection site in Philadelphia that was blocked by a Trump-era appeals court ruling asked the Supreme Court on Friday to overturn that ruling. The appeals court held that allowing a safe injection site would violate a 1980s "crack house" law by allowing the use of drugs on site. The case will be closely watched because public officials and harm reductionists in a number of cities and states want to move forward with the harm reduction measure. The move is risky, though, given the current makeup of the court.