Violence continues in Colombia's coca producing regions, marijuana researchers appeal a US 9th Circuit Court dismissal of their rescheduling petition, and more.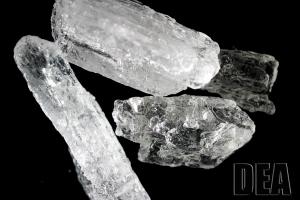 Medical Marijuana
Marijuana Researchers Ask 9th Circuit Court of Appeals to Reconsider Failed Classification Appeal. Researchers and veterans seeking to see marijuana federally reclassified have asked the US 9th Circuit Court of Appeals to reconsider its dismissal of their petition last month. A three-judge panel in August held that plaintiffs Dr. Sue Sisley and the Scottsdale Institute had not yet exhausted all administrative options to get the DEA to reschedule marijuana. But the plaintiffs argue that controlling Supreme Court precedent holds that federal judges cannot force litigants to pursue all administrative appeal avenues before turning to the courts for redress. The case is Suzanne Sisley et al. v. U.S. Drug Enforcement Administration et al., case number 20-71433.
Methamphetamine
Meth Deaths Tripled in Years Before Arrival of Pandemic. Methamphetamine-related overdose deaths nearly tripled among adults aged between 18 and 64 from 2015 to 2019, according to a study published Wednesday in the journal JAMA Psychiatry. The study pointed to more frequent meth use and mixing of drugs as possible reasons for the increases. The number of people using meth increased by 43 percent, but overdose deaths from stimulant drugs other than cocaine increased by 180 percent during the same period. While meth has traditionally been a drug associated with middle-aged white people, it is now spreading to other groups, such as Native Americans, and Black meth use disorder without injection increased 10-fold during that period.
International
Colombia Drug Traffickers Kill Five Soldiers. The Gulf Clan, Colombia's most powerful drug trafficking group, is being blamed for an attack Tuesday on the armed forces in a coca-growing region of Cordoba department that left five soldiers dead and tree more injured. Soldiers were patrolling in a vehicle when they were attacked with "explosive artifacts by presumed members... of the Gulf Clan." Leftist FARC dissidents, rightist paramilitaries, and criminal drug trafficking organizations all compete for control of the lucrative coca and cocaine business there.
Scotland Moves Toward De Facto Drug Decriminalization. Scottish police can now issue a formal warning for possession of Class A drugs, such as heroin and cocaine, instead of arresting and prosecuting people caught with personal use amounts of such drugs, Lord Advocate Dorothy Bain told members of the Scottish Parliament. Conservatives called the move "de facto decriminalization," but it's actually more like discretionary decriminalization since police could still file drug possession charges. Police already are able to issue warnings for possession of Class B and C drugs. Bain said she decided to expand that policy so "officers may choose to issue a warning for simple possession offences for all classes of drugs," and also refer people accused of drug offenses to "diversion," where they are handled by social work teams instead of the criminal justice system. The move comes as the country confronts Europe's highest drug overdose rate and saw more than 1,300 drug overdose deaths last year.