Rhode Island sees marijuana expungement and drug possession expungement bills filed, a Vermont poll shows strong support for legalizing and regulating marijuana sales as the House takes up the issue, a Hawaii drug defelonization bill has been filed, and more.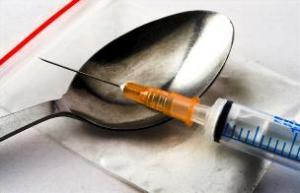 Marijuana Policy
Rhode Island Marijuana Offense Expungement Bill Filed. A bill aiming to remove barriers for people previously convicted of marijuana offenses have been filed in the legislature. Rep. Anastasia Williams (D) has filed HB 7142 to allow people "previously convicted of marijuana possession, which would now constitute a decriminalized offense, to have their records for those convictions automatically expunged regardless of their criminal history." The House Judiciary Committee last week ordered the bill held for further study.
Vermont Poll Shows Very Strong Support for Legal, Regulated Marijuana Sales. A new poll conducted by Public Policy Polling and commissioned by the Marijuana Policy Project found that an overwhelming 76% of Vermont residents support allowing adults 21 and over to purchase cannabis from regulated, tax-paying small businesses. These results are significant as they come days before the Vermont House is expected to vote on SB 54, a bill that would legalize, regulate, and tax cannabis sales in the state. The bill passed the Senate nearly a year ago.
Washington House Passes Bill to Address Racial Inequities in Marijuana Licensing. The House on Sunday approved HB 2870, which aims to address racial inequity within the legal marijuana industry by allowing applicants of a new social equity program to be issued previously forfeited, canceled and revoked retail licenses. That new program would consider the applicant's race and gender, history of marijuana convictions, and plans to employ people of color, as well as the impact the war on drugs had on their neighborhood. There are currently 13 licenses not being used. The bill would also establish a marijuana social equity task force to recommend whether more licenses should be issued. The bill is now in the Senate and must be passed out of committee by February 28.
Hemp
Idaho Hemp Bill Filed. Along with Mississippi and South Dakota, Idaho is one of only three states that have not legalized hemp, but that could change after a pair of Republican state representatives filed a bill that would legalize it. A similar bill has already been filed in the Senate.
Drug Policy
Hawaii Drug Defelonization Bill Advances. A bill that would make it a misdemeanor instead of a felony to be caught with less than two grams of drugs such as heroin, cocaine, and methamphetamine has passed the Senate Judiciary Committee. SB 2793 still needs to be approved in the Senate Public Safety Committee before heading to a Senate floor vote.
Rhode Island Drug Possession Expungement Bill Filed. Rep. Jason Knight (D) has filed HB 7091, which makes peopleconvicted of felony simple possession of a controlled substance eligible for expungement five years after completion of their sentence. The act also repeals the requirement that those seeking expungement pay a fee to the court. The House Judiciary Committee last week ordered the bill held for further study.
Harm Reduction
Oklahoma Bill Would Legalize Needle Exchanges. A bipartisan group of state lawmakers is proposing legalizing needle exchanges in a bid to reduce the spread of HIV and Hepatitis C. SB 1346 from Sen. Carri Hicks (D-Oklahoma City) would would allow governmental or nongovernmental entities to operate needle exchange programs. It would also remove needles from the state's drug paraphernalia laws. The bill must pass through the Senate Health and Human Services Committee and the Senate Appropriations Committee before heading for a floor vote. In the House, Rep. Carol Bush (R-Tulsa) has filed HB 3028, which would allow state agencies, county health departments, private businesses, nonprofit entities and churches to operate needle exchange programs so long as the programs aren't paid for with state funding. That bill passed the House Appropriations Committee last Thursday.