Whew! Another year to put in the rear view mirror, but not before we reflect on the year that was. It was a year of tragic overdose death numbers and groundbreaking responses; it was a year of advances on marijuana reform in the states but statemate in Congress; it was a year of psychedelic advance in the states and cities -- but not enough political will to reform policing, at least not federally.
As always, there was a lot going on in the realm of domestic drug policy, and here are ten of the year's most important stories. Check back next week for our Top Ten International Drug Policy Stories of 2021.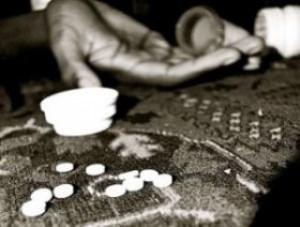 1. Fentanyl, Pandemic Drive Drug Overdose Deaths to Record High
The nation either neared or surpassed the one millionth drug overdose death since 1999 in 2021. Driven largely by two factors -- pandemic-related isolation and lack of access to treatment services, and the increasing presence of the highly potent opioid fentanyl in the unregulated drug supply -- overdose deaths hit an all-time high in the year ending in March 2021, with 96,779 overdose deaths reported.
That's an increase of nearly 30 percent over the previous 12-month period, according to a Centers for Disease Control and Prevention (CDC) report in October. And as if that were not bad enough, CDC reported in November provisional estimates that drug overdose deaths had topped 100,300 in the period from May 2020 to April 2021 -- the highest one-year overdose death toll ever.
As for that million overall dead figure, the CDC reported that through 2019 the toll had reached 841,000. We are now two years past that, and while that figure hasn't been officially recorded, just adding up the numbers makes it likely that we have already reached that horrific benchmark.
2. Nation's First Official Safe Injection Site Opens in New York City
The legality of safe injection sites -- where drug users can consume their substances in a clean, well-lit place under medical supervision -- remains unsettled under federal law, but officials in New York City decided they couldn't wait. In November, Mayor Bill de Blasio, who began calling for them in 2018, and the city Health Department announced that "the first publicly recognized Overdose Prevention Center [safe injection site] services in the nation have commenced."
The move was quickly lauded by editorials in leading newspapers such as the Los Angeles Times and the Washington Post, and by Christmas Eve, the city reported that 59 overdoses had already been reversed amid 2,000 visits to the facilities. Meanwhile, a safe injection site in Philadelphia whose opening was blocked in January by a federal appeals court after the Trump administration Justice Department moved against it, is awaiting a March filing by the Biden administration to see if it will take a more positive position allowing the facility to open.
Bills to allow safe injection sites were introduced in a number of states, including California, Massachusetts, New Mexico, Rhode Island, and Utah, although only the Rhode Island bill passed and was signed into law. Still, the opening of the New York City facilities is a historic harm reduction first for the United States, and a likely harbinger of more to come.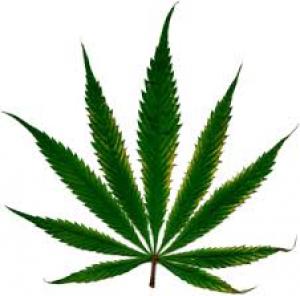 3. Marijuana Reform Progress in the States
Nearly half the population now lives in legal marijuana states after five states this year joined the 13 others that had previously done so, mostly at the ballot box. But the states that legalized it this year all did so via the legislative process. Those are Connecticut (Senate Bill 1201), New Jersey (Assembly Bill 21/Senate Bill 21 and Assembly Bill 897), New Mexico (House Bill 2), New York (Senate Bill S854A), and Virginia (House Bill 2312/Senate Bill 1406).
This movement comes as marijuana legalization continues to garner strong public support, with a November Gallup poll reporting "a new high" of 68 per cent report. There was other marijuana-friendly legislative action in the states as well: Louisiana decriminalized it, four states (Colorado, Delaware, New Mexico, Virginia) passed expungement laws, Alabama approved medical marijuana (although not in smokeable form), and 17 states approved medical marijuana expansion laws. Weed is on a roll.
4. Democrats Haven't Got Federal Marijuana Legalization Done, and It's Not Looking So Great for Next Year, Either
With Democrats in control of Congress after the November 2020 elections, hopes were high that this could be the year federal marijuana prohibition would be ended. The House had already passed a legalization bill at the end of the last Congress, Senate Majority Leader Charles Schumer (D-NY) was pushing for it, and even if President Biden opposed full legalization and would only go as far as supporting decriminalization, that was a bridge that could be crossed when we came to it.
Now, at the end of 2021, that bridge is still a ways down the road. The Marijuana Opportunity, Reinvestment and Expungement (MORE) Act (HR 3617), sponsored by House Judiciary Committee Chair Rep. Jerrold Nadler (D-NY), passed the House of Representatives a year ago. But that was a different Congress, meaning it has to pass the House again. In this Congress it's only passed the Judiciary Committee, in late September, and hasn't moved since. On the Senate side, Schumer and Sens. Cory Booker (D-NJ) and Ron Wyden (D-OR) rolled out an initial draft of their legalization bill, the Cannabis Administration and Opportunity Act in mid-July, but have yet to formally file legislation.
One big reason for the impasse is that Democrats are at odds among themselves, tussling over whether to hold out for full legalization replete with social equity measures, or to go for incremental measures in the meanwhile, such as banking access for state-legal cannabusinesses through the SAFE Banking Act (HR 1996). That bill passed the House and was inserted into the annual defense funding bill, only to be removed at the insistence of Senate leadership in the former camp, including Majority Leader Charles Schumer (D-NY).
The fight over how to approach marijuana reform federally has split not only the Democrats, but also the drug reform movement, with groups like the Drug Policy Alliance calling for not passing banking except as part of a full legalization bill, while NORML and the Marijuana Policy Project lobbied hard for the SAFE Act.
As the year came to an end, Reps. Earl Blumenauer (D-OR) and Barbara Lee (D-CA) told the Congressional Cannabis Caucus that Congress would take up marijuana reform in the spring. But with an election year looming, Congress evenly divided, and not even all Democratic senators sure votes on marijuana legalization, Congress looks more likely to be nibbling at the edges of federal pot prohibition rather than ending it -- or perhaps to do nothing. There are dozens of marijuana-related bills filed, from expungement to veterans' access to easing research barriers and more. In 2021, nibbling at the edges may be the best we can do.
Meanwhile, in November, a GOP legislator, Sourth Carolina Rep. Nancy Mace filed her own bill, the States Reform Act, which would legalize marijuana at the federal level. It would do so by removing marijuana from Schedule I of the Controlled Substances Act, leaving it up to the states to set their own marijuana policies. The bill would also set a three percent federal excise tax, and release and expunge the records of those convicted of federal marijuana offenses. Mace said her bill represented a compromise that could gain support from both Republicans and Democrats.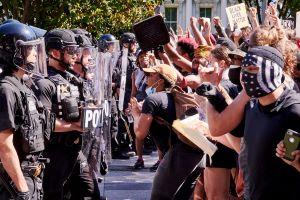 5. Even in the Wake of George Floyd, Police Reform Can't Move in the Senate
Following the death of George Floyd while being arrested by Minneapolis police and the massive mobilizations it generated, the impetus grew to reexamine and reform police practices. The spirit of reform in response to the crisis took root in both houses and both parties, with Republican South Carolina Senator Tim Scott filing a tepid Just and Unifying Solutions to Invigorate Communities Everywhere (JUSTICE) Act last year. But that bill lacked key provisions demanded by Democrats, such as an end to qualified immunity for police officers in civil lawsuits, and it died at the end of the last session.
That spirit of reform was embodied in February, when the House passed the George Floyd Justice in Policing Act (HR 1280), sponsored by Rep. Karen Bass (D-CA). That bill would make it easier to convict a police officer for misconduct in a federal prosecution and limit qualified immunity as a defense against liability in a private civil action against an officer. It also restricts the use of no-knock warrants, chokeholds, and carotid holds and creates a National Police Misconduct Registry, among other provisions.
Senator Cory Booker (D-NJ) envisioned something similar in the Senate when in June he announced his framework for comprehensive police reform legislation. Like the House bill, it too reformed qualified immunity so that people could actually recover damages from police who violate their constitutional rights. It too would make it easier to federally prosecute police misconduct. And it too would create a National Police Misconduct Registry, as well as banning racial profiling and providing incentives for states to adopt policies banning no-knock warrants, chokeholds, and other airway-restrictive holds in their use-of-force policies.
Booker and Scott would become the point men in a month's long effort to craft a police reform bill with bipartisan support over the course of the summer. But by September, the negotiations had hit a dead end, with Booker telling reporters: "We weren't making progress -- any more meaningful progress on establishing really substantive reform to America's policing," he said. And with that, federal police reform was dead for the year.
One of the irresolvable issues was qualified immunity, on which Scott and the Republicans refused to budge. Instead, in a statement noting the end of negotiations, Scott claimed "Democrats said no because they could not let go of their push to defund our law enforcement" and then, with a complete unawareness of irony, complained about using "a partisan approach to score political points."
So far in the Congress, it has been justice delayed. Will it end up being justice denied? There is still a year left in the session, so stay tuned.
6. The Biden Administration's Partial Embrace of Harm Reduction
From the outset, the Biden administration is proving to be the friendliest ever toward harm reduction, even though it has yet to acknowledge one of the most effective harm reduction interventions: safe injection sites (or "supervised consumption sites" or "overdose prevention centers"). The first signal came in March, when the administration included nearly $4 billion for substance abuse disorder and mental health, including funding for harm reduction activities such as needle exchange services in the coronavirus relief bill. The bill allocated $30 million in community-based funding for local substance use disorder services like syringe services programs and other harm reduction interventions.
Then, on April 1, the administration gave us the first big hint of what its drug policy will look like as it released the congressionally-mandated Statement of Drug Policy Priorities for Year One. That document contains a heavy dose of drug prevention, treatment, and recovery, but also prioritizes "enhancing evidence-based harm reduction efforts." The same month, it allowed federal funds to be used to buy rapid fentanyl test strips.
After a quiet summer, Health and Human Services (HHS) Secretary Xavier Becerra made news in October when he announced the department's overdose prevention strategy and committed to more federal support for harm reduction measures, such as needle exchanges, increased access to naloxone, and test strips to check drugs for the presence of fentanyl. He even suggested the agency might be open to safe injection sites, but in a sign of the delicacy of the subject in this administration, HHS quickly walked back the comments: "HHS does not have a position on supervised consumption sites," the statement read. "The issue is a matter of ongoing litigation. The Secretary was simply stressing that HHS supports various forms of harm reduction for people who use drugs."
In November, the administration released model naloxone legislation. The administration on Wednesday released model legislation to help states improve access to naloxone treatment for opioid overdoses. The model bill encourages people to obtain naloxone, protects them from prosecution when administering it, requires health insurance to cover it, and provides increased access to it in schools and correctional facilities.
Also in November, that $30 million from the coronavirus relief bill got real when SAMHSA announced it had launched $30 million harm reduction grant funding opportunity to "help increase access to a range of community harm reduction services and support harm reduction service providers as they work to help prevent overdose deaths and reduce health risks often associated with drug use."
The Biden administration is clearly moving in the direction of harm reduction, but where it comes down on safe injection sites is still muddy. The Justice Department is preparing a brief in the case of Safehouse, a proposed Philadelphia safe injection site that was blocked from opening after the Trump administration Justice Department persuaded the 3rd US Circuit Court of appeals that it violated the Controlled Substance Act's "crack house" provision. That brief will be a key indicator of whether the administration is prepared to fully embrace harm reduction, but we are going to have to wait until next year to find out.
7. Oregon Leads the Way on Drug Decriminalization, Others Are Vying to Follow
With the November 2020 passage of Measure 110 with 59 percent of the vote, Oregon became the first state to decriminalize drug possession, and by year's end, the initial results were looking pretty good. Because the measure tapped into marijuana tax revenues to fund treatment and harm reduction services, those programs are getting a hefty $302 million in much needed funding over the next two years.
While the numbers are not in yet for this first year of decriminalization, there were roughly 9,000 drug arrests a year prior to passage of Measure 110, and thousands of Oregonians who would have been arrested for drug possession this year have instead faced only their choice of a $100 fine or a health assessment. It won't be 9,000 fewer drug arrests, though, because some felony drug possession arrests (possession of more than the specified personal use amounts) have been downgraded to still arrestable misdemeanors. Still, it will be thousands fewer people subjected to the tender mercies of the criminal justice system and all the negative consequences that brings.
In the wake of the Oregon vote, a number of other states saw decriminalization bills introduced -- Florida, Kansas, Maine, New York, Vermont, Virginia and Washington -- and so did Congress, when Representatives Bonnie Watson Coleman (D-NJ) and Cori Bush (D-MO in June filed the Drug Policy Reform Act (DPRA), whose most striking provision is drug decrim. DPRA is the first time decriminalization bill to be introduced in Congress.
Also on the decrim front this year, efforts are underway in Washington, DC and Washington state to put initiatives on the ballot next year. The public seems to be ready: A summer poll from Data for Progress and The Lab found that 71 percent of respondents said federal anti-drug policies aren't working and reform is needed and 59 percent supported decriminalizing drug possession. A slightly earlier ACLU/Drug Policy Alliance poll around the same time had even stronger results, with 83% saying the war on drugs had failed and 66% supporting decrim. Decriminalization is starting to look like an idea whose time has come.
8. Conservative State Supreme Courts Negate the Will of the Voters
The November 2020 elections resulted in a clean sweep for drug reform initiatives, with marijuana legalization being approved in four states and medical marijuana in two states. But in two cases, marijuana legalization in South Dakota and medical marijuana in Mississippi, Republican-dominated state Supreme Courts moved to effectively negate the will of the voters.
In South Dakota, Constitutional Amendment A won with 54 percent of the vote, but acting at the behest of South Dakota anti-marijuana Republican Governor Kristi Noem, a county sheriff and the head of the Highway Patrol sued to block the measure. They won in circuit court and won again when the state Supreme Court threw out Amendment A, ruling it unconstitutional because it violated a provision limiting constitutional amendments to one subject. Noem's victory may prove ephemeral, though: The activists behind Amendment A are already collecting signatures for a 2022 initiative, and the state legislature didn't even wait for the Supreme Court decision to decide it is ready to legalize marijuana in the next session.
In Mississippi, Initiative 65 won with 74 percent of the vote, but a Republican local official successfully challenged it, and in May, the Republican-dominated state Supreme Court threw it out -- managing to wipe out the state's initiative process as it did so. Under the state constitution, initiative campaigns are required to get one-fifth of signatures from each of five congressional districts, which seems straightforward enough. The only problem is that since congressional reapportionment after the 2000 census, the state only has four districts, making it impossible for any initiative to comply with the constitutional language.
The state has seen numerous initiatives since 2000, with none of them challenged. When faced with the conundrum, the Supreme Court could have found that constitutional language "unworkable and inoperable on its face," but instead pronounced itself bound to find Amendment 65 "insufficient" because it cannot meet the five-district requirement.
The legislature has been working to craft a medical marijuana bill, but Republican Governor Tate Reeves is not happy with the legislative language and has refused to call a special session on medical marijuana. Mississippians will have to wait for 2022.
9. House Votes to End Crack/Powder Cocaine Sentencing Disparity, But Senate Dallies
In September, in an effort to undo one the gravest examples of racially-biased drug war injustice, the House voted to end the federal sentencing disparity between crack and powder cocaine. HR 1693, the Eliminating a Quantifiably Unjust Application of the Law (EQUAL) Act of 2021, passed on a vote of 361-66, demonstrating bipartisan support, although all 66 "no" votes came from Republicans. Amidst racially-tinged and "tough on drugs" political posturing around crack use in the early 1980s, accompanied by significant media distortions and oversimplifications, Congress passed the Anti-Drug Abuse Act of 1986, cosponsored by then-Senator Joe Biden (D-DE) and signed into law by Ronald Reagan. Under that bill, people caught with as little as five grams of crack faced a five-year mandatory minimum sentence, while people would have to be caught with 500 grams of powder cocaine to garner the same sentence.
While race neutral on its face, the law was disproportionately wielded as a weapon against African-Americans. Although similarly small percentages of both Blacks and Whites used crack, and there were more White crack users than Black ones, Blacks were seven times more likely to be imprisoned for crack offenses than Whites between 1991 and 2016. Between 1991 and 1995, in the depths of the drug war, Blacks were 13 times more likely to be caught up in the criminal justice meat grinder over crack. And even last year, the US Sentencing Commission reported that Black people made up 77 percent of federal crack prosecutions.
After years of effort by an increasingly broad alliance of drug reform, racial justice, human rights, religious and civic groups, passage of the 2010 Fair Sentencing Act took a partial step toward reducing those disparities. The FSA increased the threshold quantity of crack cocaine that would trigger certain mandatory minimums -- instead of 100 times as much powder cocaine than crack cocaine needed, it changed to 18 times as much.
The 2018 FIRST STEP Act signed by President Trump allowed people convicted before the 2010 law was passed to seek resentencing. And now, finally, an end to the disparity is in sight. The Senate version of the bill is S. 79, introduced by Senator Cory Booker (D-NJ) and cosponsored by fellow Democrat Dick Durbin (IL) and GOP Senators Rand Paul (KY), Rob Portman (OH), and Thomas Tillis (NC). After the vote, they prodded their Senate fellows to get moving. But the Senate bill has yet to move after being filed 11 months ago.
10. Psychedelic Reform Movement Broadens in States and Cities
The movement to ease or undo laws criminalizing psychedelic substances continued to broaden and deepen in 2021. Detroit and Seattle joined Denver and Oakland in the ranks of major cities that have embraced psychedelic reform, with the Seattle city council approving a psychedelic decrim measure in October and Detroit voters approving a psychedelic decrim measure in November.
A number of smaller towns and cities went down the same path this year too, including Cambridge, Massachusetts in February, Grand Rapids, Michigan, in September (joining Ann Arbor), Easthampton, Massachusetts in October (joining Cambridge, Northampton, and Somerville), and Port Townsend, Washington, in December.
Psychedelic reform bills are now making their way to statehouses around the country, with bills showing up in eight states by March and a handful more by year's end. Most of them have died or are languishing in committee, and a much-watched California psychedelic decriminalization bill, Senate Bill 519, has been pushed to next year after passing the state Senate only to run into obstacles in the Assembly. Two of them passed, though: New Jersey S3256, which lessens the penalty for the possession of any amount of psilocybin from a third degree misdemeanor to a disorderly persons offense punishable by up to six months in jail and/or a $1,000 fine, became law in February. Then Texas House Bill 1802, which would expand research on therapeutic psychedelics, became law in June.
Meanwhile, building on Denver's pioneering psilocybin decriminalization in 2019, a national advocacy group, New Approach PAC, has filed therapeutic psychedelic and full psilocbyin legalization initiatives aimed at 2022. Oakland activists have announced a "Go Local" initiative under which people could legally purchase entheogenic substances from community-based local producers. The move aims to build on the city's current psychedelic decriminalization ordinance, passed in 2019.