Arkansas could soon see two seperate marijuana legalization initiative campaigns, a new poll shows DC voters are ready for drug decriminalization, and more.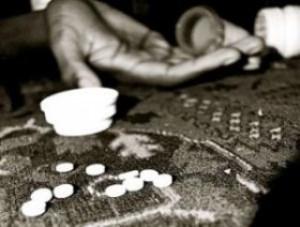 Marijuana Policy
Arkansas Sees Second Marijuana Legalization Initiative Campaign Launched. And then there were two. Activists with Arkansas True Grass already have a marijuana legalization initiative in the signature gathering phase, and now, a former state House minority leader has announced the formation of a new advocacy group, Responsible Growth Arkansas, to push a second legalization effort. That former lawmaker, Democrat Eddie Armstrong, says his proposed initiative would "allow the regulated sale of adult-use cannabis in the state." Armstrong has yet to file an initiative text with state officials but promised more information in coming weeks. Statutory initiatives require 71,321 valid voter signatures. If Armstrong's initiative takes the form of a constitutional amendment, it would need 89,151 valid voter signatures. In either case, signature gathering must be complete by next July.
Medical Marijuana
Michigan Bills to Restrict Cultivation by Caregivers Advance. A package of bills that would limit the amount of medical marijuana that caregivers can grow is headed for the House floor. Under the package, caregivers would have to obtain a new specialty medical marijuana grower license and comply with a variety of new regulations. Under current rules, caregivers can grow up to 72 plants and must register with the state, but do not need a license. Under the bill package, caregivers could grow only 24 plants without a license. Because the package of bills alters the voter-approved 2008 medical marijuana initiative, it must garner 75 percent of the vote in both houses to pass.
Drug Policy
DC Voters Support Drug Decriminalization, Poll Finds. Just a week after activists announced a push for drug decriminalization in the nation's capital, a new poll finds very strong support for the notion. The poll had 83 percent saying the DC Council should pass an ordinance to "remove criminal penalties for possession of small amounts of commonly-used controlled substances consistent with personal use." That includes 65 percent who strongly support the far-reaching reform. The reform is being pushed by a coalition called DecrimPovertyDC, which includes groups such as the Drug Policy Alliance and Students for Sensible Drug Policy.
Harm Reduction
HHS Secretary Vows More Federal Support for Harm Reduction Measures. Health and Human Services (HHS) Secretary Xavier Becerra on Wednesday outline the Biden administration's approach to reducing drug overdoses and committed to more federal support for measures such as needle exchanges, increased access to naloxone, and test strips to check drugs for the presence of fentanyl. The strategy also includes expanding medication-based treatment, reducing "inappropriate" opioid prescribing (which could drive users into the more dangerous black market), and more support for drug treatment. Becerra even expressed some openness to safe injection sites: "When it comes to harm reduction, we are looking for every way to do that. … We probably will support the efforts of states that are using evidence-based practices and therapies." According to an HHS report released Wednesday, 840,000 people died of drug overdoses from 1999 to 2019. Becerra's comments reflect a statement of priorities for the administration's first year released in March by the White House Office of National Drug Control Policy.