Utah's medical marijuana program rolled out today, an Oregon initiative would decriminalize the possession of personal amounts of all drugs, Nepalese Communist lawmakers move toward legalizing marijuana farming, and more.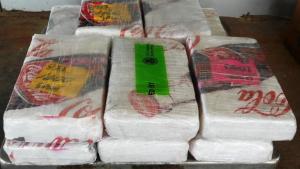 Medical Marijuana
Florida Measure Would Cap THC at 10% for Underage Patients. House Speaker Jose Oliva (R-Hialeah) last Friday filed an amendment to a Senate Appropriations Committee bill that would cap the THC level of medical marijuana at 10% for underage patients. Last month, Oliva said that capping medical marijuana at 10% was one of his priorities. The amendment to Senate Bill 230, which limits the cap to kids, is most likely a concession to veterans' groups that made it clear last week they opposed any caps.
Utah Governor Signs Medical Marijuana Amendments Bill. Gov. Gary Herbert (R) last Friday signed into law Senate Bill 121, just days before the state's medical marijuana program opened Monday. The changes in the bill include packaging, expungements, dosing, and limits on how many patient recommendations doctors can provide. "This bill makes needed adjustments and clarifications to Utah's medical cannabis law," Herbert said. "These changes will help us ensure that Utah patients have the best possible access to cannabis products as our new program rolls out on Monday, March 2."
Drug Policy
Oregon Drug Decriminalization Initiative Launches. A campaign to put a drug treatment and drug decriminalization initiative, the "Drug Treatment and Recovery Act" ( IP 44), on the November ballot launched on Saturday. The measure would take money from the state's existing marijuana tax revenues to fund the expansion of access to drug treatment, as well as decriminalizing the possession of personal use amounts of all drugs, including cocaine, meth, and heroin. If the measure qualifies for the ballot and passes in November, Oregon would be the first state in the country to decriminalize drug possession.
Harm Reduction
Missouri Needle Exchange Bill Passes House. The House last Friday passed House Bill 1486, which would legalize needle exchanges across the state. The bill now heads to the Senate.
International
Colombia High Court Reminds Government No Aerial Fumigation of Coca without Crop Substitution. The country's Constitutional Court last Thursday reminded the government of President Ivan Duque that if it does not help farmers find substitutes for their coca crops—as agreed in a 2016 treaty with the FARC—it will not be able to engage in aerial crop fumigation. The move came in reaction to the government reportedly ended a contract with the UN Office on Drugs and Crime that monitors the crop substitution program. The Duque government has said it will resume aerial eradication this year.
Nepalese Communist Party Lawmaker Files Bill to Legalize Marijuana Farming. Former law minister and current House member Sher Bahadur filed a private bill Monday to allow marijuana farming. The move comes after 46 lawmakers last month called for legalization. The Nepalese parliament is controlled by the Nepalese Communist Party.