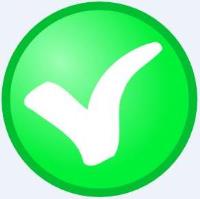 Despite some improvement, the mainstream media continues to get it wrong on the drug issue in many, many ways. This makes it as crucial as ever for reformers to continue to fund and make our own media.
Breaking with his past practice, President Obama Thursday granted commutation to eight federal prisoners serving long sentences for crack cocaine-related offenses, including Clarence Aaron, who has been in for 20 years.
The latest Monitoring the Future numbers on teen drug use are out. Most drug use is down or stable, and teen marijuana use is well withing historic levels, but that isn't stopping some from sounding alarms.
In an era where so much of the national debate is still framed by prohibition-based thinking, our small, dedicated and passionate staff keep anti-prohibitionists on the cutting edge of legislation and policy. That's why we need your help to keep StoptheDrugWar.org and the Drug War Chronicle going strong in 2014.
The Senate Judiciary will be marking up three sentencing reform bills Thursday. They are significant ones.
Uruguayan President Mujica is not standing quietly by in the face of criticism from UN drug bureaucrats. Neither is his wife, an Uruguayan senator.
Guatemala is considering allowing the legal, controlled cultivation of opium poppies in a bid to weaken drug trafficking.
The Michigan Senate wound up its 2013 session by a passing a welfare drug testing bill. The House already passed one. Both will be alive when the legislative session starts up next year.
Oregon's plan to regulate dispensaries statewide moves ahead, Washington state looks like it will let medical marijuana patients keep their personal grows, a new national certification program is announced, and more.
A Minnesota man is dead of an apparent overdose after swallowing drugs during an arrest, and a Washington state man was shot and killed by police as they attempted to arrest him after an undercover drug buy. They are the 37th and 38th domestic drug war fatalities of the year.
More cops with pain pill problems, one who seemed like he was headed to (or from) a party, and a Texas parole officer gets too tight with a parolee.
A push is on to end the federal ban on needle exchange funding, a secret federal panel meets to discuss marijuana banking issues, UN anti-drug bureaucrats are still unhappy with Uruguay, more bodies show up in Mexico, and more.
It looks like Washington state medical marijuana patients will continue to be able to grow their own, Seattle City Attorney Pete Holmes wants to welcome pot tourists, the Michigan Senate takes aim at welfare drug users, Indian Maoists are profiting from prohibition, and more.
Uruguay's president defends marijuana legalization there and finds an ally, marijuana bills are popping up in some surprising countries, the Justice Department says we have a federal prison crisis, and much more.
Seattle and Denver get down to the nitty-gritty of dealing with the details of marijuana legalization, a conservative Southern congressman comes out for medical marijuana, Detroit cops go on mass raids, and a British TV debate over drug policy gets heated. And more.
They may be smoking more pot in Washington state than anyone thought, the Florida medical marijuana signature-gathering campaign is going down to the wire, opium production is up in the Golden Triangle, and aerial eradication is paused in Colombia (after planes get blown out of the sky). And more.
Today we have a plethora of pot polls, hope on banking, an important decision by Washington state regulators, and hints of change to come from Canada's Tories, among other news.
Permission to Reprint:
This issue of Drug War Chronicle is licensed under a modified
Creative Commons Attribution license
. Articles of a purely educational nature in Drug War Chronicle appear courtesy of DRCNet Foundation, unless otherwise noted.