Oregon's plan to regulate dispensaries statewide moves ahead, Washington state looks like it will let medical marijuana patients keep their personal grows, a new national certification program is announced, and more. Let's get to it: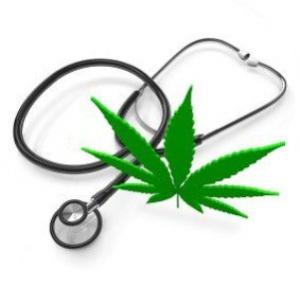 National
On Tuesday, Americans for Safe Access launched the Patient Focused Certification program, which will independently certify the quantity and reliability of medical marijuana products sold at licensed businesses. The program will be based on new quality standards set by the American Herbal Products Association and the American Herbal Pharmacopeia.
California
Last Thursday, the Shasta County planning commission voted to move forward with restrictions on medical marijuana grows. Planners voted 3-2 to limit outdoor gardens, placing restrictions on the number of plants allowed based on property size, among other considerations.
On Tuesday, Lake County supervisors approved a new cultivation ordinance. The unanimously approved ordinance bans outdoor grows within "community growth boundaries" and limits indoor grows to 100 square feet and 1,200 watts of lighting. Outdoor grows can't occur within a thousand feet of schools or other youth-oriented facilities and will be limited to six mature or 12 immature plants. The ordinance goes into effect 30 days from Tuesday.
Also on Tuesday, the Long Beach city council continued to wrestle with the dispensary issue. Council members voted to direct the planning commission to consider a cap on dispensaries and setback restrictions. The city attorney is also asking for further clarity from the council, whose proposed restrictions have prevented him from drafting a workable ordinance. The city banned collectives of more than three persons last year, causing the number of dispensaries in the city to shrink from 55 to six.
Also on Tuesday, Tulare County supervisors adopted criteria providing general guidelines for law enforcement and county officials. This is a first step toward adopting regulations and restrictions on cultivation, which the county will take up next month. The guidelines call for grows and dispensaries to be licensed by the state and be nonprofit. They would also bar anyone with a felony conviction from being involved in a medical marijuana operation.
Colorado
Last Thursday, state health officials said they were considering lowering medical marijuana patient fees. Currently, patients pay $35 a year for their medical marijuana cards; the fee would drop to $15 under the proposal. That's because the state fund that pays for the patient registry is awash with more than $13 million in cash.
Guam
Last Thursday, a medical marijuana bill got a second public hearing. The measure, Bill 215, was supported by numerous members of the public, but Department of Public Health Director James Gillan said he couldn't support it because of the "administrative and regulatory burden" it imposes. The Committee on Health is still accepting written testimony on the measure and for those who wish they will keep their testimony confidential, and bill cosponsor Sen. Tina Muna Barnes said she was working on amendments based on feedback from the hearings.
Illinois
Last Friday, Illinois officials unveiled a new web site to provide information on medical marijuana. The state's new medical marijuana law goes into effect January 1, and the website provides information about implementation updates, draft and final administrative rules, application forms, FAQ's, press releases and other materials related to medical marijuana.
On Monday, state financial regulators filed a complaint against the doctor who runs Wicker Park's first medical marijuana business. Dr. Brian Murray of Good Intentions LLC is accused of accepting fees from potential patients before establishing a "legitimate physician-patient relationship," which is required under state law. He was charging patients $99 before their evaluations, which can't be done before the law goes into effect. Good Intentions manager Daniel Reid slammed the complaint, calling it "utterly false, entirely speculative and anti-patient."
Massachusetts
Last Thursday, the Department of Public Health announced the members of the committee to review medical marijuana business applications. The complete list of names is at the link. The committee will be charged with evaluating and scoring 100 applications submitted for up to 35 medical marijuana dispensary licenses.
New Jersey
Last Thursday, the Assembly Health Committee approved an expansion of the medical marijuana program that would allow patients to buy the drug in another state and use it in New Jersey. The bill, Assembly Bill 4537, now heads to the full Assembly, but faces a veto threat from Gov. Chris Christie (R).
Oregon
Last Wednesday, a committee approved draft rules for state-regulated dispensaries. They include onerous security requirements, hefty fees, and criminal background checks. The application process for state-regulated dispensaries will begin on March 3.
Washington
Last Thursday, the state Liquor Control Board signaled it would recommend medical marijuana patients could keep their personal grows though not at the same plant quantity levels as law currently allows. State officials including staff of the Board had proposed eliminating the patient grows as part of the adoption of general marijuana legalization, which does not include the right to grow your own. But that proved hugely unpopular with patients. The board is expected to formalize its support for patient grows with a vote this week.
[For extensive information about the medical marijuana debate, presented in a neutral format, visit MedicalMarijuana.ProCon.org.]