Today we have a plethora of pot polls, hope on banking, an important decision by Washington state regulators, and hints of change to come from Canada's Tories, among other news. Let's get to it: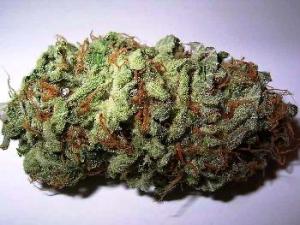 Marijuana Policy
AP Poll Finds Opposition to Legalization Declining. In a poll released Thursday, the Associated Press found opposition to legalizing small amounts of marijuana declining, from 55% in 2010 to 29% now. At the same time, the poll reported support for legalization rising from 33% to 36%. The poll included an option for "neither support nor oppose," with 33% choosing that response. While support is up slightly, according to the poll, a good chunk of those opposed in 2010 have moved to "neither support nor oppose" now.
Wall Street Journal Poll Explores Attitudes on Where Marijuana Should Be Sold. In a poll released Thursday, the Wall Street Journal found that the most popular locations where Americans wanted legal nmarijuana to be sold were pharmacies (69%), followed by pot shops (60%), liquor stores (39%), coffee shops (17%), and supermarkets (13%). The poll also reported that 53% said the sale and possession of small amounts should not be legal, but that 80% said it should be regulated like alcohol. Go figure.
Arizona Pot Polls All Over the Place. Three Arizona polls on marijuana legalization have come up with wildly different results. Two polls from earlier in the year had support for legalization at 56% and 60%, but one just released had support at only 39%. That one is from Susquehanna Polling and Research, which only does polls for candidates who are Republicans and which had Romney beating Obama in Pennsylvania three days before the 2012 election. Obama won the state by five points.
Relief on Banking Could Come Early Next Year. Marijuana businesses could enjoy access to banking and financial services early next year, Jack Finlaw, chief legal counsel to Colorado Gov. John Hickenlooper (D) said Thursday. "What we're being told," Finlaw said during a teleconference, "is probably in the first quarter of 2014 there will be some guidance issued that's comparable to the Cole memo from the Department of Justice that will give, maybe not a green light, but a yellow light to banks to allow them to do business [with marijuana businesses] -- to take deposits, to set up checking accounts, to set up small business loans, to allow these businesses to accept purchases through debit cards or credit cards, to allow what normal businesses are allowed to do." The comment comes after a meeting of the Bank Secrecy Advisory Group in Washington, DC, last week.
St. Louis Legalization Debate Packs 'Em In. A Wednesday night debate on marijuana legalization filled the St. Louis Ethical Society to overflowing as Show Me Cannabis Regulation executive director John Payne took on Missouri Narcotics Officers Association vice president John Grellner for 90 minutes of heated, but polite debate. Show Me Cannabis is working to put a legalization initiative on the ballot next year.
Medical Marijuana
Washington Regulators Recommend Letting Patients Keep Their Personal Grows, But Eliminating Collective Grows. The state Liquor Control Board has reversed itself and is now recommending that patients be able to keep their grows of up to six plants. "Allow home grows and the ability for a qualified patient or designated provider to possess marijuana plants. A qualified patient or designated provider may possess 6 plants, 3 flowering and 3 nonflowering," the board recommended. But it also recommended eliminating collective gardens, the backbone of the state's dispensary system.
New York Medical Marijuana Bill Gets Long Island Public Hearing. A medical marijuana bill, the Compassionate Care Act, got a public hearing Wednesday in the chamber of the Nassau County Legislature. It had one earlier this month in Buffalo. The hearings are designed to mount public pressure on the state Senate to get the bill through.
International
UN Security Council Has "Deep Concerns" About West African Drug Trade. In a presidential statement Wednesday after a briefing from UN Secretary General Ban Ki-moon, the UN Security Council expressed "deep concern" about a growing drug trade in West Africa and its links to terrorism. Ki-moon told the Security Council $1.2 billion worth of cocaine transits the region each year, where governments are weak, borders are porous, and extremists are on the march.
Canada's Tories to Modernize Marijuana Laws? Canada's governing Conservatives could modify the country's pot laws, Justice Minister Peter McKay hinted Wednesday. Fining marijuana users instead of arresting them is one possibility, he said. "That doesn't mean decriminalizing or legalizing, but it does mean giving police options, for example, to issue fines in addition to any other sanctions, or as a substitute for other sanctions," MacKay told QMI Agency. "These are things that we are willing to look at in the new year, but there's been no decision taken."