Guatemalan President Otto Perez Molina and other government officials said repeatedly this week that they are considering legalizing and regulating opium poppy production in areas where it is already being grown illicitly.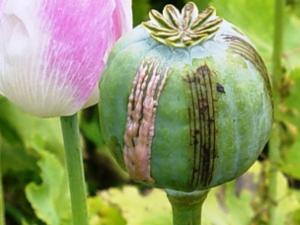 "We started exploring the capacity that we could have for controlled planting," said Perez Molina. "What that means is that we would know exactly what extensions are being planted, what the production would be and that the sale would also be well controlled, especially for medicinal use."
Interior Minister Mauricio Lopez said the government was considering both regulated legal cultivation and alternative development.
"There are two paths, one is cultivated substitutes, and the other is the alternative which is controlled cultivation," Lopez explained. "This is what is already being done in other countries such as India and China, that is to say identifying hectares clearly, seeing how they are grown, carrying out the harvest, taking control of the commercialization and above all making sure this serves mainly the pharmaceutical industry."
Lopez noted that Guatemalan security forces have had 25 years of experience eradicating opium poppies, but that the impact had been "relative."
Guatemalan poppy production is centered in the department of San Marcos, near the Mexican border.
According to the Guatemalan media outlet Prensa Libre, the idea is one of a number of drug reform proposals made to the government by Amanda Fielding of the Beckley Foundation, a British drug reform group that established an office in Guatemala last year.
Perez Molina has been a leading, vocal advocate of reassessing the global drug prohibition framework, especially as it applies to Latin America. But this is the first time his administration has hinted at a concrete "outside the box" proposal, even if only a little outside the box.