More cops with pain pill problems, one who seemed like he was headed to (or from) a party, and a Texas parole officer gets too tight with a parolee. Let's get to it: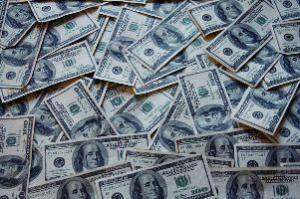 In Kaplan, Louisiana,
a Gueydan police officer was arrested last Thursday
after he was pulled over with a virtual party supply in his vehicle. Officer Kenneth Martin, 26, was found with a half-ounce of marijuana, 19 hydrocodone pills, an open bottle of liquor, and a semi-automatic handgun. He was charged with vehicle equipment violation, possession with the intent to distribute marijuana, possession with the intent to distribute a schedule III narcotic, open alcoholic container, possession of a firearm in the presence of a controlled dangerous substance and obstruction of justice.
In Houston, a former Texas state parole officer was convicted last Tuesday on federal charges she accepted bribes from a parolee heroin dealer in return for warning him of police investigations. Crystal Washington, 53, was found guilty of conspiracy to possess with intent to distribute heroin, plus conspiracy to commit extortion. She's looking at up to 60 years in prison, but is free on bond, with an electronic monitor attached to her ankle.
In Oakland, a former San Luis Obispo police officer was sentenced Monday to 18 months in federal prison for taking cash and pain pills from people he was supposed to be investigating as part of the department's drug task force. Cody Pierce, 40, had copped earlier to one count of extortion. In return for the cash and pain pills, he gave them fake oxycodone pills that they could sell.
In Hartford, Connecticut, a former state prison guard was sentenced Monday to three years probation for trying to smuggle oxycodone into the prison. Arcolain Fountain, 47, got caught in a sting buying what he thought was oxycodone from an undercover officer with the Statewide Narcotics Task Force. He planned to smuggle the pills into his place of employment, the Cheshire Correctional Institution. He pleaded guilty to one count of attempting to possess with the intent to distribute a controlled substance, according to federal court officials.