The White House announced yesterday that President Obama had granted commutations to eight federal prisoners serving decades-long sentences for crack cocaine offenses, including poster boy for drug war excess Clarence Aaron, who has spent the last 20 years behind bars. The president also pardoned 13 former prisoners.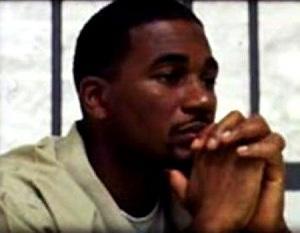 "Commuting the sentences of these eight Americans is an important step toward restoring fundamental ideals of justice and fairness," the president said. "But it must not be the last. In the new year, lawmakers should act on the kinds of bipartisan sentencing reform measures already working their way through Congress. Together, we must ensure that our taxpayer dollars are spent wisely, and that our justice system keeps its basic promise of equal treatment for all."
[Editor's Note: The Senate Judiciary Committee was marking up three sentencing reform bills this same day.]
Some sentencing reforms have been enacted since the harsh escalation of the drug war in the Reagan era, including the Fair Sentencing Act of 2010. It was unfair to continue to let people languish serving sentences no longer applicable, Obama suggested.
"If they had been sentenced under the current law, many of them would have already served their time and paid their debt to society," he said." Instead, because of a disparity in the law that is now recognized as unjust, they remain in prison, separated from their families and their communities, at a cost of millions of taxpayer dollars each year."
The commutations are a departure for the Obama administration, which until now has been the stingiest in recent presidential history when it comes to the pardon power. Before today, Obama had issued only one commutation, where someone currently serving a sentence is actually released from prison, and 39 pardons of people who had already been released, some of them decades ago.
While all eight people whose sentences were commuted suffered for years under the impact of harsh federal sentencing laws racially biased in result if not, charitably, in intent, Clarence Aaron in particular has served as the face of the unjustly punished deserving of presidential mercy. Then a college student, the first-time, nonviolent drug offender was sentenced to three life sentences for a peripheral role in a cocaine deal in 1993.
A model prisoner, his case became widely known as a result of a PBS News Frontline special about the use of informants in drug cases. His case drew additional publicity when the investigative journalism consortium ProPublica documented problems with the Office of the Pardon attorney, using Aaron's more than a decade-long effort to obtain a pardon as Exhibit #1.
Aaron's reaction to the news was not surprising.
"He was just overcome," said his attorney, Margaret Love, herself a former US Pardon Attorney, who spoke with Aaron this morning shortly after he received the news. "We're very grateful to the president," she told ProPublica after the commutations were announced.
That all the commutations were for crack cocaine-related offenses, Love said, "says something very important about the long federal sentences for drug crimes. There are a lot of people in prison whose cases are similar to the ones being commuted."
The sentencing reform group Families Against Mandatory Minimums (FAMM) said four of its supporters, including Aaron, had had their sentences commuted, but that there were many more who deserved to come home, too.
"Now that the president has opened the door to doing commutations, he might make it a more regular activity, and not just save it for the holidays or the end of his term," said FAMM president Julie Stewart. "He certainly has plenty of cases that he could choose from. I guess that time will tell."
Other sentencing and drug reform organizations were pleased and encouraged by the news, but joined FAMM and the president in calling for more.
ACLU deputy legal director Vanita Gupta chimed in, "President Obama today gave several Americans who were unnecessarily sentenced to die behind bars the chance to reunite with their families. This is one important step toward undoing the damage that extreme sentencing has done to so many in our criminal justice system. We hope the President will continue to exercise his clemency powers and lend his support to systemic reform that will make our criminal justice system smarter, fairer, and more humane." A recent report by the ACLU on people serving life without parole sentences highlighted the cases of four of the people who received commutations this week -- Aaron, Stephanie George, Jason Hernandez, and Reynolds Wintersmith, Jr.
"It's wonderful news that Obama has granted clemency to these individuals. We hope this is the just the beginning of the President using his executive powers to right the wrongs of the criminal justice system," said Anthony Papa, media relations manager for the Drug Policy Alliance, who was granted clemency in New York State in 1997 after serving 12 years under the notorious Rockefeller Drug Laws. "I hope governors with the same power at the state level follow his lead and reunite more families."
"Through his actions today, the President has signaled his willingness to undertake needed reforms to the criminal justice system," said Nicole Austin-Hillery, director of the Brennan Center for Justice Washington, DC, office. "For too long, harsh sentences and punitive policies have fed a system of mass incarceration in this country. A comprehensive effort, involving the Administration and Congress, is needed to solve this crisis and return balance to the scales of justice by creating a more rational, fair, and cost-effective criminal justice system."
"We commend the President on this right and just action. It shows bold and necessary leadership," said Barbara Arnwine, president and executive director of the Lawyers' Committee for Civil Rights Under Law. "This marks a year in which the administration has taken great leadership on criminal justice issues. From the statements of Attorney General Holder to the American Bar Association in August, to the implementation of their policies, this shows a trajectory towards real justice in the criminal justice system."
The trajectory may be there, but take-off has yet to be achieved, several advocates warned.
Wade Henderson, president and CEO of the Leadership Conference on Civil Rights, said in a statement, "Until there is legislative action to make the Fair Sentencing Act retroactive, these commutations are the only relief available to federal inmates and their families. But the administration can only do so much; it is up to Congress to address this systemic failure.
"Kudos to President Obama for commuting these eight people," said DPA executive director Ethan Nadelmann. "But shame on the President for not commuting many more. With over 100,000 people still behind bars on nonviolent drug charges, clearly thousands more are deserving of the same freedom. Congress should act immediately to reduce the draconian federal mandatory minimum sentences that condemn thousands to decades behind bars for nonviolent drug offenses."
And while the commutations are welcome, they are not the real solution, said FAMM's Stewart.
"Even if President Obama used his clemency power energetically, which he has not, he simply wouldn't be able to commute every excessive sentence," she said. "The sentencing laws themselves are the problem. Congress needs to get moving and pass mandatory minimums sentencing reforms that save the worst prison terms for the worst offenders," Stewart said. "We hope there will be even more commutations today, but it's only Congress that can prevent the need for commutations tomorrow."
Still, it is good that Clarence Aaron and a few others are going home.