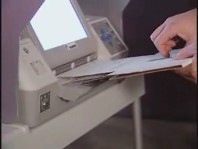 What an election for drug reform!
Oregon voters deliver a pair of drug reform firsts.
New Jersey becomes the 12th state to legalize marijuana.
Arizona becomes the second state to legalize weed tonight.
It wasn't just blue states that legalized marijuana on Election Day.
California just said no to rolling back earlier sentencing reforms.
Add two more medical marijuana states.
Voters in the nation's capital have overwhelmingly approved a lowest priority initiative for natural psychedelics.
Our law enforcement rogues' gallery this week yields an embarrassment of riches.
New Jersey's vote to legalize marijuana is turning up the heat on nearby governors, Pennsylvania GOP lawmakers move to let employers and insurers off the hook for paying for medical marijuana under workers' compensation claims, and more.
State elected officials react in different ways to marijuana legalization votes, a major settlement looms over prescription opioids, and more.
Support for marijuana legalization hits an all-time high in the latest Gallup poll, New Jersey lawmakers take up an interim marijuana decriminalization bill, and more.
No more pot prosecutions in Phoenix, a new marijuana legalization bill in Texas, a push for psychedelic reform in San Francisco, and more.
The odor of pot will no longer be the sole grounds for police searches in Virginia after March 1, a bid to legalize marijuana in Colombia has failed, but another remains alive, and more.
New Jersey politicians are squabbling -- again -- over how to tax legal marijuana, Tucson joins Phoenix in walking away from marijuana prosecutions, the Mexican Senate moves toward a vote on marijuana legalization, and more.
State legal marijuana regulators form an association, a New Jersey marijuana decrim bill is amended to include magic mushrooms and wins a committee vote, and more.
Permission to Reprint:
This issue of Drug War Chronicle is licensed under a modified
Creative Commons Attribution license
. Articles of a purely educational nature in Drug War Chronicle appear courtesy of DRCNet Foundation, unless otherwise noted.