State legal marijuana regulators form an association, a New Jersey marijuana decrim bill is amended to include magic mushrooms and wins a committee vote, and more.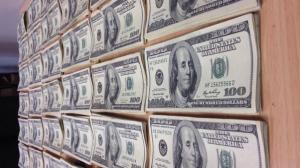 Marijuana Policy
State Marijuana Regulators Start 'Cannabis Regulators Association.' State marijuana regulators from across the United States have announced the formation of a non-partisan organization, the Cannabis Regulators Association (CANNRA), to better share institutional knowledge and regulatory best practices. Cannabis regulators from 19 states have joined in filing documents to establish CANNRA, which is being created in order to assist federal, state and local jurisdictions that have approved or are weighing legalization of cannabis. "The Cannabis Regulators Association will provide a much needed forum for regulators to engage with each other to identify and develop best practices, create model policies that safeguard public health and safety, and promote regulatory certainty for industry participants," said Norman Birenbaum, CANNRA's inaugural president.
New Jersey Bill Decriminalizing Up to Six Ounces of Pot -- and Magic Mushrooms, Too -- Passes Senate Committee. The Senate Budget and Appropriations Committee on Thursday unanimously approved S 2535, which decriminalizes the possession of up six ounces of marijuana. And an unidentified senator added an amendment decriminalizing up to an ounce of psilocybin mushrooms. It was still a unanimous vote.
Asset Forfeiture
Poll Finds Little Public Support for Asset Forfeiture. A new YouGov poll commissioned by the Institute for Justice finds that asset forfeiture has little public support. Only 26% support allowing police to seize cash or property from someone without a criminal conviction. Some 59% of respondents oppose "allowing law enforcement agencies to use forfeited property or its proceeds for their own use." Opposition to equitable sharing, a federal program that allows state and local police to evade state laws against civil asset forfeiture, was even higher, with 70% against the program. When it comes to where seized funds should be allocated, 38% said Social Security trust funds, 36% said drug treatment, 28% said paying down the national debt, and only 19% wanted forfeiture funds to go to federal law enforcement. (The question was multiple choice, thus adding up to more than 100%.)
International
Argentina to Allow Medicinal Marijuana to Be Grown at Home. President Alberto Fernandez issued a decree Thursday allowing people to grow marijuana at home for medicinal use, as well as allowing caregivers to grow for patients. The decree also allows pharmacies to sell marijuana-based products and orders insurance systems to pay the cost of marijuana for those who obtain a prescription.