Our law enforcement rogues' gallery this week yields an embarrassment of riches. Let's get to it: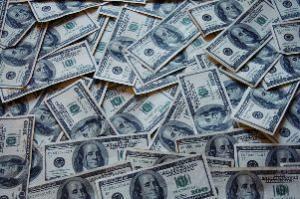 In Baltimore,
three guards at the city's federal jail were arrested October 21
after a grand jury indicted them and four inmates in an ongoing scheme to smuggle drugs, cell phones, and other contraband into the jail. The arrested guards are Andre Davis, 35, Darren Parker, 45, and Talaia Youngblood, 35. The exact charges they face were not specified.
In Franklin, Indiana, a Johnson County probation officer was arrested October 21 for having sex with a woman probationer he supervised and tampering with her drug test. Community Corrections Officer Evan Hill, 50, admitted to the sexual relationship, but denied having actual intercourse and denied dumping her positive drug test sample and recording it as negative. He is charged with felony official misconduct and felony sexual misconduct.
In Clinton, Louisiana, a Dixon Correctional Institute prison guard was arrested October 27 for trying to smuggle drugs to inmates at the prison. Jamenisha Huff got caught placing sheets of paper treated with synthetic cannabinoids in a waste basket in the visitors' bathroom. She is charged with one count each of introduction of contraband into a penal facility and malfeasance in office.
In Miami, a Miami-Dade police officer was arrested October 30 for allegedly protecting shipments of cocaine through the city. Officer Rod Flowers, the son of Bal Harbor Police Chief Raleigh Flowers, was taken into custody by DEA agents. It's not clear what the exact charges are.
In Louisville, a Louisville Metro Police officer was arrested last Friday for seizing pot from people and then giving it to a woman "he had a relationship with." Officer Tyler Gelnett repeatedly seized marijuana and gave it to the woman from December 2019 through April 30, 2020. He faces one count of official conduct and one count of marijuana trafficking. He isalso facing a pending lawsuit from a woman who claims Gelnett groped her during a traffic stop.
In Minneapolis, a former Minneapolis police officer was arrested last Friday on charges that he used his position as a street cop to steal meth, heroin, oxycodone, and other drugs for his own personal use. Ty Raymond Jindra, 28, stole drugs by means of "deception, extortion, and conducting unconstitutional searches and seizures," according to a grand jury indictment. He would seize drugs during searches while his partner wasn't looking and then fail to turn them in and is also accused of skimming from bags of drugs turned in by a concerned citizen before logging them into evidence. He faces six counts of acquiring controlled substances by deception, two counts of extortion under color of official right and three counts of deprivation of rights under color of law. He left the department on October 23.
In Jacksonville, a Jacksonville Sheriff's Office jail guard was arrested Sunday for smuggling drugs into the jail. Hunter Jean, 24, went down after a jail inmate reported him to authorities, and he was caught coming to work with a package of marijuana and methamphetamine. He is charged with three felonies: delivery of methamphetamine, delivery of marijuana and introduction of contraband into a detention facility. He resigned his position upon being arrested.
In New York City, an NYPD officer was arrested Monday on charges he played a major role in a drug ring that imported hundreds of kilograms of cocaine into the city from January 2016 until last month. Officer Amaury Abreu, 34, led a group that sent couriers from the Dominican Republic to JFK Airport, where a crooked Customs and Border Patrol officer would escort the shipments through customs. Serving in the NYPD for nine years, Abreu has been suspended without pay, according to a department spokesperson.
In Greensburg, Pennsylvania, the Seward Police Chief was arrested Tuesday for coercing sex from a woman who was facing a marijuana paraphernalia charge. Chief Robert Baldwin, 49, offered to "work out" her situation for her if she would have sex with him. The woman said didn't want to have sex with Baldwin but feared arrest if she didn't. He is charged with obstruction of justice, hindering apprehension and official oppression.
In Houston, a former Harris County deputy constable pleaded guilty October 24 to transporting hundreds of thousands of dollars in drug proceeds on multiple occasions and transporting drugs on at least one occasion. Betty Molina admitted being paid $30,000 for her efforts. She was initially charged with conspiracy, possession, and money laundering, but ended up pleading guilty to one count of conspiracy to possess with intent to distribute heroin. She's looking at a mandatory minimum 10 years in federal prison.
In Baltimore, a former Baltimore police officer pleaded guilty last Friday in a case where he and two other officers were accused of not turning in a portion of a cocaine seizure and instead selling three kilograms of cocaine to a confidential informant who was a drug dealer. Ivo Louvado, 47, admitted receiving $10,000 as his share of the proceeds. He copped to one count of making false statements to federal agents. He's looking at a maximum five-year federal prison sentence.
In Houston, a former Border Patrol agent was sentenced last Tuesday to nearly 16 years in federal prison for his role in a cocaine distribution scheme. Daniel Polanco, 39, was involved in the distribution of 15 kilograms of cocaine in 2013, and the investigation into that plot eventually led to the arrest and prosecution of 20 people, including six law enforcement officers. He was convicted of cocaine distribution and making false statements.
In Macon, Georgia, a former Valdosta State Prison guard was sentenced last Friday to 46 months in federal prison after being caught with methamphetamine, marijuana, and cell phone packed in Ziploc bags in her vehicle as she arrived for work. Melissa Crawford, 53, went down after prison investigators got word she would be smuggling drugs into the prison the following day and then searched her vehicle. She then admitted smuggling drugs and other contraband on at least four occasions. It's not clear what exact charges she pled to.