New Jersey's vote to legalize marijuana is turning up the heat on nearby governors, Pennsylvania GOP lawmakers move to let employers and insurers off the hook for paying for medical marijuana under workers' compensation claims, and more.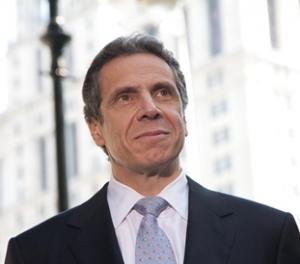 Marijuana Policy
Connecticut Governor Says Legalization Being Looked at This Year. Prodded by New Jersey's vote Tuesday legalizing marijuana, Gov. Ned Lamont (D) said Wednesday his state will likely try again to legalize it this year. "We're much stronger when we work on a regional basis," Lamont said during a Wednesday news conference about marijuana, adding that one of the lessons learned from the coronavirus pandemic is Connecticut is stronger when it works with its neighbors. "My thinking is sort of similar when it comes to marijuana... I think that we do something, we do it on a regional basis," he said.
New York Governor Says Time is Ripe for Marijuana Legalization. Lawmakers in Albany will approve marijuana legalization "this year" because "the pressure is on" after neighboring New Jersey legalized it on Tuesday, Gov. Andrew Cuomo (D) said Thursday. It was unclear if Cuomo was contemplating a special session before year's end or referring to 2021 legislative session. "I think this year it is ripe because the state is going to be desperate for funding" amid the coronavirus crisis. Legalization represents a potential source of revenue, he argued. "I've supported it for years. The question becomes about the money -- about the distribution and the power. What does it always come back down to? Money and power. Who gets the licenses and who gets the money. I think we get there this year."
Medical Marijuana
Pennsylvania Lawmakers File Bill to Let Employers Avoid Paying Workers' Compensation for Medical Marijuana. A group of Republican lawmakers last Friday filed SB 1360, which would allow employers and insurers to not be required to cover or reimburse for medical marijuana for injured workers. The bill would also clarify that an employer can fire a worker who is intoxicated on the job and not hire someone who fails a marijuana drug test. The bill has been referred to the Health and Human Services Committee.