State elected officials react in different ways to marijuana legalization votes, a major settlement looms over prescription opioids, and more.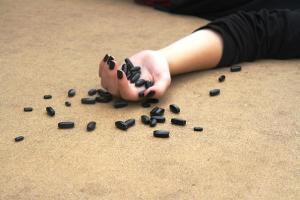 Marijuana Policy
New Jersey Governor Appoints Top Marijuana Regulator Following Legalization Vote. Moving quickly to implement the will of the voters, Gov. Phil Murphy (D) has named the people who will administer the implementation of legalization as the Cannabis Regulatory Commission. He named former policy counsel to the state ACLU and current administration staffer Dianna Houenou to head the commission. She is emphasizing social equity. "Cannabis legalization and regulation is just one illustration of much larger work that is needed to reform our drug policies wholesale. We really are looking to make sure that equity is built into a regulated structure at the onset," she said. The legislature is also quickly swinging into gear.
South Dakota Republican Legislators Look for Ways to Undo the Will of the Voters. After the resounding victory of the state's medical marijuana initiative and the clear victory of its legalization initiative, the state's Republican governor and legislature are now pondering how to try to undo what the voters chose. Gov. Kristi Noem (R) said voters made "the wrong choice" in approving the initiatives. The legislature is limited in its ability to mess with the legalization initiative because it was a constitutional amendment, but the medical marijuana initiative is a statutory one, which the legislature can nullify, repeal, or gut such measures, as it did with a voter-approve campaign finance reform initiative in 2016. And lawmakers could vote to propose a future amendment to nullify marijuana legalization. Stay tuned.
Heroin and Prescription Opioids
$26 Billion Settlement Offer in Opioid Lawsuits Gains Wide Support. A large pharmaceutical drug maker and three distributors are nearing a $26 billion deal with state and local governments to settle thousands of lawsuits over the companies' role in the opioid epidemic that began in the late 1990s. The four companies are McKesson, Cardinal Health, AmerisourceBergen and Johnson & Johnson. A settlement would mean those companies would face no risk of further lawsuits from those state and local governments. The bulk of the money would go to help pay for treatment and prevention programs in areas hard-hit by the epidemic.
International
Final Results Confirm New Zealand Marijuana Legalization Referendum Failed. Vote totals tightened after initial results had the country's marijuana legalization referendum failing with only 46% of the vote, but not enough to overcome the vote deficit. The final tally ended with the referendum getting 48%, 51% opposed.