No more pot prosecutions in Phoenix, a new marijuana legalization bill in Texas, a push for psychedelic reform in San Francisco, and more.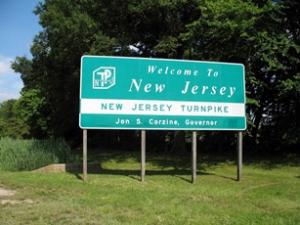 Marijuana Policy
House to Vote on Federal Marijuana Legalization Next Month. House Majority Leader Steny Hoyer (D-MD) said Monday that the House would vote on the Marijuana Opportunity, Reinvestment and Expungement (MORE) Act (HB 3884) next month. It had been scheduled for a September vote, but was delayed after moderate Democrats worried that advancing a marijuana vote ahead of a renewed coronavirus package would hurt their election chances. Instead, several of those moderates lost on Election Day, while marijuana legalization went four for four.
Arizona's Most Populous County Gives Up on Marijuana Prosecutions. The Maricopa County (Phoenix) Attorney's Office announced Monday it will drop all pending charges for marijuana use by adults in the wake of the passage of a marijuana legalization initiative, Proposition 207, with 60% of the vote last week. "Instead of continuing to spend resources on these cases, this office will begin implementing the will of the voters immediately," the office said in a written statement Monday.
New Jersey Lawmakers Vote to Advance Legislation to Implement Marijuana Legalization. Companion marijuana legalization implementation bills A21 and S21 advanced in committee Monday, with A21 approved by the Assembly Oversight, Reform, and Federal Relations Committee and S21 approved by the Senate Judiciary Committee. The bills allow for home delivery, on-site consumption, protections for employees, students, parents, tenants, and those needing organ transplants, but not home cultivation. Both bills are set for hearings in their respective appropriations committees later this week.
Texas State Senator Pre-Files Marijuana Legalization Bill. State Senator-Elect Roland Gutierrez (D-San Antonio) made marijuana legalization one of his campaign centerpieces, and now he's following through by a pre-filing a marijuana legalization bill. "There is going to be a budget shortfall to affect all Texans next legislation session, however, I look forward to working with my colleagues to offer a real solution," Gutierrez said in a news release. "This bill will generate new revenue and create at least 30,000 high paying jobs. Our state's economic future is uncertain and in order to best serve our state, we have to look at cannabis legalization as a solution and not keep going back to the taxpayers and raise their taxes."
Psychedelics
Psychedelic Advocates Eye San Francisco Reform. Following Election Day victories in Oregon and Washington, DC, San Francisco activists are ready to press for policy changes in the district attorney's office. Decriminalize Nature national board chair Carlos Plazola said things may be about to change in the city. "We have a call next week with District Attorney [Chesa Boudin]," Plazola said, "in which we hope to do the same thing we recently did in Ann Arbor." Ann Arbor deprioiritzed enforcement of laws against possessing psychedelics in September.