The odor of marijuana will no longer be the sole grounds for police searches in Virginia after March 1, a bid to legalize marijuana in Colombia has failed, but another remains alive, and more.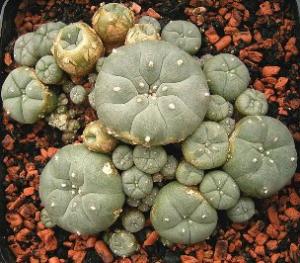 Marijuana Policy
Virginia Law Ending Searches Based on Marijuana Order Goes into Effect on March 1. After lawmakers passed Senate Bill 5029 during a special session, police will no longer be able to conduct searches based solely on the odor of marijuana. The law will go into effect on March 1.
Psychedelics
California Will See Bill to Decriminalize Psychedelics. State Sen. Scott Weiner (D-San Francisco) said Tuesday he plans to introduce a bill that would decriminalize the possession of psilocybin mushrooms and other psychedelics. Weiner is also pushing a broader drug policy agenda that includes legalizing safe injection sites and ending mandatory minimum sentences for some drug offenses. "The war on drugs has been a disaster, in terms of bloating law enforcement, tearing apart communities, criminalizing addiction and spending enormous amounts of money on prisons," Wiener said. "We need to end the war on drugs. Possession of drugs should just not be a crime."
International
British Pilot Heroin Maintenance Program Celebrates First Year. A heroin-assisted treatment (HAT) program in Middlebrough marked its first anniversary this week and is reporting good results. Half of the 14 people who began the program remain on it and the result has been "low re-offending rates, improved physical and mental well-being, and repaired relationships with family and friends," according to the program's director. The people remaining on the program had committed 541 detected criminal offenses before entering the program, but only three since joining. Participants come twice a day to a clinic to inject pharmaceutical heroin in a supervised setting.
Colombia Shelves Congressional Bill on Marijuana Legalization. A bill that would have legalized marijuana has been defeated in the Chamber of Representatives on a vote of 102-52. Right-wing factions allied with President Ivan Duque defeated the bill. But a second marijuana legalization bill is still alive in the Senate and will be debated by mid-month. To become law, that bill must be fully approved by year's end.