New Jersey politicians are squabbling -- again -- over how to tax legal marijuana, Tucson joins Phoenix in walking away from marijuana prosecutions, the Mexican Senate moves toward a vote on marijuana legalization, and more.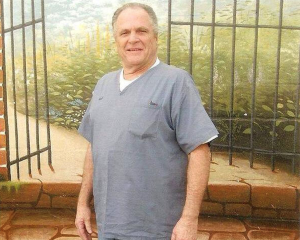 Marijuana Policy
America's Longest-Serving Marijuana Prisoner Will Go Free Next Month. Richard DeLisi, 71, was sentenced to 90 years in prison for marijuana trafficking by a Florida judge in 1989. He's been behind bars ever since, making him the country's longest-serving marijuana prisoner, but now he's about to be released early because of coronavirus concerns. He should walk out of prison next month, a year and a half ahead of his scheduled release date.
Arizona's Second Most Populous County to Drop Pending Marijuana Possession Cases. Following in the footsteps of Maricopa County (Phoenix), Pima County (Tucson) announced it will begin dismissing minor marijuana possession charges once the election results are certified on November 30. "Pima County has been the most progressive county in Arizona," said Amelia Cramer, the Chief Deputy Pima County Attorney. "Law enforcement agencies exercise discretion and [do not] make physical arrests for possession of marijuana, but issue paper citations. If the individual who is issued the citation attends the class and provides a certificate, the charges dismissed."
New Jersey Politicians Split Over Legal Marijuana Taxes. The state's leading Democrats all say they want to move marijuana legalization enabling legislation as quickly as possible, but Gov. Phil Murphy (D), Assembly Speaker Craig Coughlin (D) and Senate President Steve Sweeney (D) aren't on the same page when it comes to cannabis tax policy. Coughlin is calling for "an additional user fee on cannabis consumers," which would violate the constitutional amendment, which sets a ceiling of 6.625% on retail marijuana sales. Murphy praised Coughlin's position Monday, but Sweeney and legalization sponsor Sen. Nicholas Scutari (D) issued a joint statement disagreeing: "We should not impose any additional taxes that will put the cost of legally purchasing marijuana out of reach for the communities that have been impacted the most," they said. Stay tuned.
Drug Testing
Massachusetts Appeals Court Rules Boston Must Pay Millions to Police Fired Over Faulty Drug Tests. The state Appeals Court ruled Tuesday that the city of Boston must pay millions in back pay to six police officers, mostly Black, who were wrongly fired in the early 2000s because of unreliable drug tests. The six were accused of using cocaine due to a now discarded hair-testing technology that returned disproportionally more false positives for Black officers because of their different hair texture.
International
Israeli Marijuana Legalization Could Occur Within Next Nine Months. The inter-ministerial committee charged with coming up for a plan to regulate the country's marijuana market turned its conclusions over to the Justice Ministry Thursday. The ministry will then draft a legal memo for government approval, which will form the basis of a legalization bill that come could for an initial reading in the Knesset before year's end. The entire legislative process is expected to take around nine months.
Mexican Senators Will Vote on Revised Marijuana Legalization Bill Next Week. A revised draft marijuana legalization bill is now circulating among senators, with several committees set to hold a joint hearing on the bill Friday. The legislation would then go the Senate floor as early as next Tuesday. The bill would allow adults 18 and over to buy and possess up to an ounce of weed and grow up to four plants, but would also require users to obtain a license from regulators in order to legally consume marijuana.