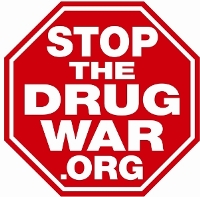 The legislature was the first in the country to approve marijuana legalization, but the governor has issues.
The nation's leading veterans organization wants the Trump administration to open up medical marijuana research for vets, Maryland regulators grant first medical marijuana business licenses, the Utah GOP rejects a resolution in support of medical marijuana, and more.
The former Fresno deputy police chief is headed for federal prison, a former North Carolina cop is headed there, too, for running armed escorts for supposed traffickers, and more.
The Rhode Island House voted to study marijuana legalization instead of actually do it, Vermont newspapers pressure the governor to sign their legalization bill, the federal Justice Safety Valve Act gets refiled, Mexican journalist Javier Valdez Cardenas is gunned down, and more.
Marijuana policy continues to motivate members of Congress, a leading drug testing firm reports that positive worker drug tests are on the rise, Maryland's first medical marijuana cultivator gets final approval to grow, and more.
The CDC issues a damning report about drug policy and Hep C, the clock is ticking on the Vermont legalization bill as the governor ponders his choices, Michigan legalizers hit the streets with petitions for 2018, and more.
We're starting to see 2018 pot legalization initiative action getting underway, an Ohio Supreme Court justice calls for freeing the weed, the American Legion wants the feds to get out of the way of medical marijuana research, Afghanistan has a bumper opium crop, and more.
Vermont Gov. Phil Scott says he will act on marijuana legalization tomorrow, the Trump budget reverses earlier plans to radically defund the drug czar's office, a new Michigan poll has good news for activists, and more.
Vermont's bid to be the first state to legalize marijuana through the legislative process gets derailed by the governor, a judge rules a Rhode Island company discriminated against a medical marijuana patient, UC Santa Barbara students start an ecstasy pill-testing program, and more.
Permission to Reprint:
This issue of Drug War Chronicle is licensed under a modified
Creative Commons Attribution license
. Articles of a purely educational nature in Drug War Chronicle appear courtesy of DRCNet Foundation, unless otherwise noted.