The nation's leading veterans organization wants the Trump administration to open up medical marijuana research for vets, Maryland regulators grant first medical marijuana business licenses, the Utah GOP rejects a resolution in support of medical marijuana, and more.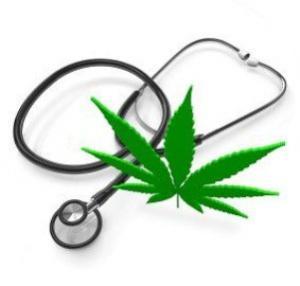 National
Last Thursday, the American Legion asked Trump to allow medical marijuana research for veterans. In a letter to the White House, the conservative veterans' group asked for a meeting with Trump son-in-law and key advisor Jared Kushner, "as we seek support from the president to clear the way for clinical research in the cutting edge areas of cannabinoid receptor research," the letter said. "We are not asking for it to be legalized," said Louis Celli, the national director of veterans affairs and rehabilitation for the American Legion. "There is overwhelming evidence that it has been beneficial for some vets. The difference is that it is not founded in federal research because it has been illegal."
Florida
On Tuesday, a judge backed issued two more medical marijuana licenses. Administrative Law Judge John Van Laningham ordered the state to issue two new licenses to medical marijuana operators. That would boost from seven to nine the number of entities licensed by the state to grow, process, and distribute marijuana to patients.
Maryland
Last Wednesday, regulators granted the first medical marijuana grow licenses. More than four years after the state approved medical marijuana, the state Medical Cannabis Commission voted unanimously to grant final approval to the first firm licensed to grow medical marijuana, ForwardGro in Anne Arundel County. "A new industry in Maryland has been launched," said Patrick Jameson, executive director of the commission. "They can start to grow immediately." Fifteen companies were granted preliminary licenses last year, but none of the others have been granted final approval yet.
Missouri
On Tuesday, the ACLU sued a library over its refusal to allow activists to meet there. The ACLU filed a lawsuit Tuesday against the Rolla Public Library charging that it refused to allow a local man to hold a meeting in one of its rooms because he advocates for legalizing medical marijuana. Randy Johnson of New Approach Missouri had sought the room for a training session for initiative signature gatherers, but was unconstitutionally discriminated against because of his political views, the ACLU said.
Rhode Island
On Tuesday, a judge ruled a local company discriminated against a medical marijuana user. A Superior Court judge ruled that the Darlington Fabrics Corporation had discriminated against a woman when she was denied an internship because she used medical marijuana to treat her migraine headaches. The company's action violated the state's Hawkins-Slater Medical Marijuana Act, which bars discrimination against registered medical marijuana users.
Utah
On Sunday, Republicans rejected a resolution supporting medical marijuana. At its annual convention over the weekend, the Utah Republican Party overwhelmingly rejected a resolution in support of medical marijuana, defeating it by a margin of 70% to 29%. The Republican-controlled legislature has refused to enact a full-fledged medical marijuana law, and now the state GOP has made it clear it intends to stick to its guns. Advocates could undertake an initiative campaign next year in the face of legislative indifference or hostility.
[For extensive information about the medical marijuana debate, presented in a neutral format, visit MedicalMarijuana.ProCon.org.]