The Rhode Island House voted to study marijuana legalization instead of actually do it, Vermont newspapers pressure the governor to sign their legalization bill, the federal Justice Safety Valve Act gets refiled, Mexican journalist Javier Valdez Cardenas is gunned down, and more.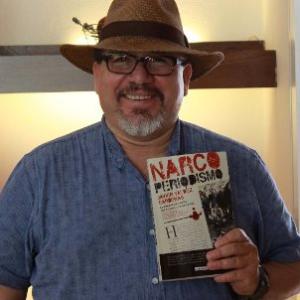 Marijuana Policy
California Assembly Passes Bill to Restrict Edibles Packaging. The Assembly on Monday approved Assembly Bill 350, which would bar labels on edibles that "contain any content that is designed to be attractive to individuals under the age of 21," including cartoons, images that resemble those used to advertise to children, or have candy-like packaging. The bill now goes to the state Senate.
California Senate Passes Edibles Packaging Bill. The Senate on Tuesday unanimously approved Senate Bill 794, which would require all baked items and candies containing marijuana to be marked with a universal symbol (to be designed by the Bureau of Marijuana) and wrapped in child-resistant packaging. The bill now goes to the House.
Rhode Island House Punts on Legalization, Votes for More Study. The House Judiciary Committee on Tuesday voted to put off marijuana legalization for at least another year, instead approving a bill to set up a joint House-Senate commission to study the issue. The vote came as more than 200 people gathered on the state house steps to demand a vote on legalization. Legalization backers in the legislature say they have not given up on this year yet, though. Sen. Joshua Miller (D-Cranston) said he has "about three alternatives in my back pocket to get this done one way or another" and "I won't give up on this until the last night of session."
Four Vermont Newspapers Call on Governor to Sign Legalization Bill. The Burlington Free Press, the Bennington Banner, the Addison County Independent, and the Rutland Herald have all published editorials urging Gov. Phil Scott (R) to sign into law Senate Bill 22, which would legalize the possession and cultivation of small amounts of marijuana and set up a commission to study taxing and regulating marijuana commerce. The bill has not yet officially arrived on Scott's desk. Once it does, he will have five days to either sign it, veto it, or allow it to become law without his signature.
Washington Governor Signs "Omnibus" Marijuana Bill. Gov. Jay Inslee (D) on Tuesday signed into law Senate Bill 5131, the "omnibus bill" of more than a dozen legal changes to the state's marijuana laws. The bill creates an organic certification program for weed, allows people to share pot with friends without fear of violating the law, bars marijuana businesses from depicting plants on any billboards, allows medical patients to buy seeds and plants from producers, and instructs regulators to study the feasibility of allowing people to grow their own. Washington is the only legal state that doesn't allow for home grows.
Medical Marijuana
Delaware Medical Marijuana Expansion Bill Stalled. A bill that would have expanded the list of qualifying conditions for medical marijuana stalled in the Senate Tuesday as lawmakers complained that a promised amendment to address concerns of the medical profession was never added. But sponsor Sen. Margaret Rose Henry (D-Wilmington) said Senate Bill 24 would be reintroduced at a later date. The bill would have added debilitating anxiety to the list of qualifying conditions and removed a requirement that a psychiatrist sign recommendations for people seeking medical marijuana for PTSD.
Drug Policy
Sen. Kamala Harris Slams Trump/Sessions Drug Policy. California's junior senator, Kamala Harris (D) on Tuesday took Attorney General Sessions to task over his call for tough crackdown on drug offenders last week. "I saw the war on drugs up close, and let me tell you, the war on drugs was an abject failure," Harris said. "It offered taxpayers a bad return on investment, it was bad for public safety, it was bad for budgets and our economy, and it was bad for people of color and those struggling to make ends meet." She also called for federal marijuana rescheduling and decriminalization.
Sentencing
Bipartisan "Justice Safety Valve Act" Filed in Both Houses. Sens. Rand Paul (R-KY), Patrick Leahy (D-VT), and Jeff Merkley (D-OR) on Tuesday reintroduced the Justice Safety Valve Act, Senate Bill 1127, while Reps. Bobby Scott (D-VA) and Thomas Massie (R-KY) filed companion legislation, House Bill 2435, in the lower chamber. The bill would give federal judges the ability to impose sentences below mandatory minimums in appropriate cases based on mitigating factors. "Mandatory minimum sentences disproportionately affect minorities and low-income communities, while doing little to keep us safe and turning mistakes into tragedies. As this legislation demonstrates, Congress can come together in a bipartisan fashion to change these laws," said Sen. Paul.
International
Leading Mexican Journalist Gunned Down in Sinaloa. Gunmen in the state capital of Culiacan on Monday assassinated journalist Javier Valdez Cardenas, 50, as he drove to work in his car. Valdez, a veteran journalist who chronicled the bloody conflicts between drug cartels in his home state, co-founded the newspaper Riodoce in 2003, and had won prizes from Columbia University and the Committee to Protect Journalists for his reporting. Valdez is only the latest of at least 104 journalists who have been killed in Mexico since 2000; another 25 have disappeared. The killing is raising pressure on the Mexican government, which has failed to solve all but a handful of the slaying. Your reporter met Valdez in his office in Culiacan in 2008. He will be missed.