The South African National Assembly has approved a marijuana legalization bill, a bipartisan federal bill to disarm cartels by blocking the flow of American guns south is filed, and more.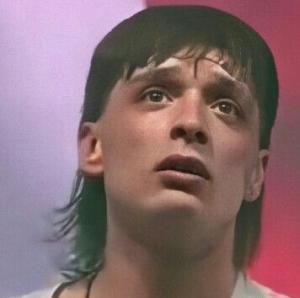 Medical Marijuana
Pennsylvania House Approves Bill to Let Medical Marijuana Growers Sell Directly to Patients. The House on Wednesday approved a measure, Senate Bill 773, that would allow licensed medical marijuana growers in the state to sell their products directly to patients. The bill has already passed the Senate, but will have to go back for a concurrence vote after changes were made in the House.
Under the measure, sponsored by Sen. Chris Gebhard (R), the state Department of Health would create a process to allow the state's 10 independent marijuana grower-processors to apply to obtain a dispensary permit to engage in direct commerce with patients. The House amended the bill to allow the state's four independent dispensaries to grow their own medical marijuana as well.
Under the state's current medical marijuana law, only 25 businesses can be licensed for growing and processing, and only five of those can sell directly to patients through vertically integrated dispensaries. That has created a near monopoly on medical marijuana in the state, one dominated by out-of-state operators.
If the Senate approves the changes in a final vote, the bill will then go to the desk of Gov. Josh Shapiro (D).
Drug Policy
Bipartisan Bill Aims to Disarm Cartels by Stopping Trafficking of American Guns Across Southern Border. On Tuesday, House Gun Violence Prevention Task Force Chair Rep. Mike Thompson (R-CA) joined Rep. Dan Goldman (NY-10) and Rep. Joaquin Castro (D-TX) to introduce the "Disarming Cartels Act" to curtail the trafficking of US-made firearms and ammunition southbound over the US-Mexico border. The measure is also cosponsored by Representatives Dina Titus (D-NV), Danny Davis (D-IL), and Delegate Eleanor Holmes Norton (D-DC).
Guns originating in the United States power human- and drug-trafficking efforts and other illicit activities by cartels and other transnational criminal organizations in Mexico and beyond. "Firearms purchased in the United States are being illegally trafficked to Mexico, arming the cartels and fueling the fentanyl epidemic," said Thompson. "Going after the bad actors that facilitate the exchange of guns for fentanyl will help us crack down on illegal drug trade while preventing firearms from getting into the hands of cartels and other criminal organizations. The Disarming Cartels Act will help us secure our border, reduce the flow of fentanyl in our country, and disrupt the illegal flow of firearms into Mexico. As Chair of the Gun Violence Prevention Task Force, I'm proud to support this important bill with Reps. Goldman, Castro, Titus, Danny Davis, and Eleanor Holmes Norton."
"Democrats and Republicans alike recognize the devastating threat posed by the fentanyl trade and human smuggling and trafficking, all of which are predominantly controlled by Mexican drug cartels at our southern border," Goldman said. "But Republicans simply ignore that the source of the cartels' power is the hundreds of thousands of American-manufactured weapons of war that flow out of the United States and into the hands of the cartels. If we want to address crime across our southern border, then we must address the exportation of American guns across the border. The Disarming Cartels Act will do just that."
Mexico has one gun store in the entire country and restrictive firearm regulations. Yet, on an annual basis, there are nearly 30,000 annual firearm deaths in Mexico.
More than 500,000 American-made guns are trafficked to Mexico every year, and seventy percent of firearms recovered from crime scenes in Mexico can be traced to the United States. Criminal organizations operating in Mexico purchase firearms and ammunition from U.S.-based retailers to target law enforcement and military personnel, harm citizens, and enforce cartel control of territory.
To disrupt the trafficking of U.S.-sourced firearms into Mexico, the Disarming Cartels Act directs the Secretary of Homeland Security to:
Increase interagency collaboration to identify, target, disrupt, and dismantle transnational criminal organizations responsible for exporting firearms and related munitions from the United States to Mexico.
Instruct Homeland Security Investigations within U.S. Immigration and Customs and Enforcement to establish a mechanism for sharing aggregated information about interdictions of southbound firearms and U.S.-sourced firearms in Mexico with Federal partners.
Expand the collection and analysis of information concerning firearms recovered at crime scenes in Mexico to identify US-based gun traffickers.
Enhance coordination with Mexican agencies to increase outbound inspections by U.S. Customs and Border Protection on the southwest land border.
Establish performance measures for efforts to disrupt the smuggling of U.S.-sourced firearms to Mexico.
Require the Secretary of Homeland Security to provide annual reports on the Department's actions to disrupt the smuggling of US-sourced firearms and munition to Mexico.
International
Mexico's Tijuana Bans Narcocorridos. Last week, the Tijuana city council approved an ordinance banning the performance or even playing in public spaces of narcocorridos, popular ballads that glorify drug kingpins and their exploits. The move comes after threats last month against popular singer Peso Pluma and popular band Fuerza Regida, who have performed narcocorridos. The threats are presumably coming from rivals of the people honored in their songs.
Under the ordinance, any artist who "transmits, exhibits, sings or reproduces music, videos, images or any other similar thing that promotes the culture of violence or makes apologies for crime or for the authors of illegal acts in a live performance" can be subject to fines of up to $72,000. That money would be directed to municipal programs for the prevention, treatment and control of drug abuse.
"What cannot be part of Mexican folklore, nor represent us, is the narcocorrido and the apology of crime," Tijuana Mayor Montserrat Caballero said in announcing the law.
But Peso Pluma said that narcocorridos are a reflection of real life. "It's bad to say that it's normal -- we all know that," Peso Pluma said. "But it's the reality. What we say and what we sing and what's lived and what's heard isn't a lie."
Still, they have long been a target for authorities in the Mexican version of culture wars. Tijuana banned narcocorrido hitmakers Los Tucanes de Tijuana from playing in the city in 2010, and the following year, the state of Sinaloa banned the songs from being played in bars and nightclubs. In 2015, the state of Chihuahua threatened 36 hours of jail time and a $20,000 fine for anyone performing narcocorridos, and in 2017, another narcocorrido hitmaking band, Los Tigres del Norte, were fined for playing "Contrabando y Traicion" ("Contraband and Betrayal") in Chihuahua City.
South African Lawmakers Approve Marijuana Legalization Bill. The National Assembly on Tuesday approved a long-awaited bill to legalize marijuana, It now goes to the other chamber in the parliament, the National Council of Provinces, for a concurrence vote.
The Supreme Court had ruled in 2018 that the prohibition of possession and personal cultivation was unlawful and gave parliament two years to come up with a remedy. It took longer than two years, but now it is finally happening.
The bill to codify legalization was finally introduced in 2020, but action has been delayed, even as South Africa's government has included marijuana in a list of sectors to prioritize in the interest of economic expansion.
The bill does not include specific possession or cultivation limits, which are likely to be addressed in rulemaking from Justice and Correctional Services Minister Ronald Lamo.
"People should bear in mind what this bill is about. It is about cannabis for private use by adults," MP Janho Engelbrecht said. "You are not allowed to buy or sell cannabis, because this still remains a criminal activity with severe consequences. If you want to smoke it, you have to grow it, don't buy it."
Parliament spokesperson Moloto Mothapo has said that it's the government's hope that the non-commercial legalization bill will serve as a jumping off point for lawmakers to enact more robust regulations to support the establishment of a marijuana market in the country.
South African President Cyril Ramaphosa said in his State of the Nation address last year that he wants to his the country enter the global medical hemp and cannabis industry, arguing that it could generate more than 100,000 jobs.
For now, however, the simple legalization bill that's moving through the Parliament is focused on removing criminal penalties in accordance with the Constitutional Court's unanimous 2018 ruling, which followed a lower court decision in the Western Cape province covering Cape Town to end prohibition.