The CDC issues a damning report about drug policy and Hep C, the clock is ticking on the Vermont legalization bill as the governor ponders his choices, Michigan legalizers hit the streets with petitions for 2018, and more.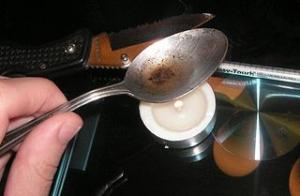 Marijuana Policy
Michigan Legalization Initiative Signature Gathering Gets Underway. The state Board of Canvassers Thursday gave its go-ahead for the Coalition to Regulate Marijuana Like Alcohol to begin signature gathering for its marijuana legalization initiative, and the group immediately sent canvassers onto the streets. The measure would legalize up to 2.5 ounces and 12 plants for adults and create a system of legal marijuana commerce. The campaign needs a little more than 252,000 valid voter signatures within six months to qualify for the November 2018 ballot.
Texas Poll Has Majority Support for Legalization. A new University of Texas/Texas Tribune poll has a slight majority for marijuana legalization, with 32% saying small amounts should be legalized and 21% saying any amount should be legalized. That's 53% for some form of legalization. Some 30% said only medical marijuana should be legal, while only 17% said no form of marijuana should be legal.
Vermont Clock Ticking on Legalization Bill -- Governor Has Five Days to Veto or Not. The state legislature sent the legalization bill it approved -- Senate Bill 22 -- to Gov. Phil Scott (R) on Thursday. Under state law, he has five days to sign or veto the bill. If he fails to act, the bill becomes law without his signature. He is facing heavy pressures on all sides. Stay tuned.
Drug Policy
High Hep C Rates Linked to Drug Policy Failures. A report from the Center for Disease Control and Prevention finds that 17 states had high rates of Hep C because they lacked laws and Medicaid policies to prevent drug users from being infected with the disease or obtaining treatment once they did. Seven of those states had a Hep C rate more than twice the national average, and all the others also had above average rates. The report said the states needed to focus more on reducing intravenous drug users' Hep C risk by enacting laws such as allowing pharmacies to sell syringes to the public and by enacting Medicaid policies that do not require patients to be drug free for a certain people before getting treatment. "It is important for policy makers and public health officials to work together to understand the various needs of particular populations to prevent HCV transmission and disease," the report concluded.
International
Trump-Santos Meeting Shows Divergence on Drug Policy. As President Trump and Colombian President Juan Manuel Santos addressed reporters at a White House press conference Thursday, clear drug policy differences emerged. While Trump emphasized "building the wall," or an interdiction-based strategy, Santos declined to endorse that strategy, explaining that drug policy is a complex international issue that requires innovation and collaboration. "We declared the war on drugs 40 years ago -- the world declared the war on drugs -- and it's a war that has not been won. We must be more effective and more efficient," Santos said.