The former Fresno deputy police chief is headed for federal prison, a former North Carolina cop is headed there, too, for running armed escorts for supposed traffickers, and more. Let's get to it: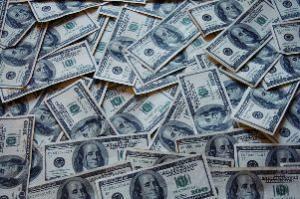 In Evansville, Indiana,
a Vanderburgh County jail guard was arrested Monday
on charges he was supplying tobacco and Ritalin to inmates. Trent Nolan, 24, went down after authorities were tipped off and set up a controlled buy for Ritalin with him. He is charged with dealing in a scheduled substance and trafficking with an inmate.
In Saginaw, Michigan, a former Saginaw County Jail guard was arrested Monday for allegedly removing evidence discovered after a man was booked into the jail on drug charges. He is charged with one felony count of evidence tampering and is looking at up to four years in state prison.
In Washington, North Carolina, a former Windsor police officer was found guilty Monday on charges he provided armed support to drug traffickers. Antonio Tillman, 33, went down during an investigation into "systematic law enforcement corruption" in Northampton County after he accepted $6,500 from undercover FBI agents posing as traffickers to escort shipments of 30 pounds of heroin from North Carolina to Maryland. He was convicted of multiple counts of conspiring to distribute controlled substances, attempting to possess with intent to distribute controlled substances, conspiring to use and carry firearms in relation to drug trafficking offenses, using and carrying firearms in relation to drug trafficking offenses and federal programs bribery. He is set for sentencing in August.
In Fresno, California, the former deputy police chief was convicted Tuesday on federal drug trafficking charges. Keith Foster, 53, went down after being recorded talking about buying drugs and being surveilled by FBI and Bureau of Alcohol, Tobacco & Firearms agents. He was convicted of two charges -- conspiracy to distribute heroin and conspiracy to distribute marijuana -- but acquitted on six other counts. He's looking at up to 20 years in prison.