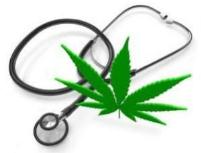 The House of Representatives is poised to pass two drug war bills, one banning synthetic marijuana and stimulants, the other criminalizing planning to do something abroad that would violate US drug laws if done here.
Even as the Canadian federal government presses ahead with its draconian crime and drugs bill, a new coalition for Canadian drug reform has emerged.
Beginning next week, StoptheDrugWar.org will offer DVD and Blu-ray copies of the PBS documentary "Prohibition" to donating members.
This week's medical marijuana news from around the country.
The New York Times reports that the DEA has laundered millions in drug profits for Mexican drug cartels as part of its investigations into them.
Some congressional Republicans want to know why the DEA is laundering money for drug cartels. Meanwhile, the killings continue.
A bill that would allow for the purchase of up to 10 syringes without a prescription at pharmacies has passed the New Jersey legislature and awaits the governor's signature.
A New York man is dead after struggling with a cop who caught him smoking pot in a campus bathroom stall.
An undercover operation on an Amtrak train in Dallas left one man dead, this year's 47th domestic US drug war fatality.
No "Frankenfungi" for the drug warriors just yet -- we don't know enough about the dangers of using mycoherbicides to eradicate drug crops to be doing that, a panel of scientists from the National Research Council says.
Czechs will be able to grow peyote and magic mushrooms under reforms in the drug laws approved by the Cabinet this week.
Busy, busy, busy! Quite a crew of miscreants this week, including a former national Sheriff of the Year.
Events and quotes of note from this week's drug policy events of years past.
Permission to Reprint:
This issue of Drug War Chronicle is licensed under a modified
Creative Commons Attribution license
. Articles of a purely educational nature in Drug War Chronicle appear courtesy of DRCNet Foundation, unless otherwise noted.