An undercover Dallas narcotics officer shot and killed a man who allegedly pulled a gun on him as he and other officers swept an idling Amtrak train for drugs. Stephen Ray Malone Jr., 32, of Waterford, Michigan, becomes the 47th person to die in US domestic drug law enforcement operations so far this year.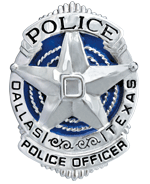 Police sources told the
Associated Press
three plainclothes officers were inspecting the Amtrak Texas Eagle as it prepared for departure to Chicago Monday afternoon when they confronted a suspicious man. The man produced a hand gun and opened fire.Police returned fire killing the man. One officer and one train passenger were also wounded in the melee, but neither was seriously injured.
But the original police assertion that the man first fired on the officers was quickly proven incorrect. A
later AP story
reported that investigators believe Malone never fired a shot.
Police Chief David Brown told reporters the narcs doing "routine surveillance" of the train station approached Malone and a female companion and asked to search their bags. The woman consented, but Malone refused.
"As he expressed that he would not, he reached for a gun that was in his waistband, stepped across his companion's seat and into the aisle, and pointed a weapon at one of the officers. That was within several inches of the officer's face," Brown said. Another officer then yelled 'Gun!' and drew his weapon, then fired at the suspect. The other two officers also fired, Brown said.
Oddly enough, there has been no mention of what has been found in Malone's bags.
A passenger seated five rows behind the dead man said there was little warning before shooting broke out. "I was looking down at my phone and all of the sudden I heard, 'Get off me; get off me,' and then 'pop, pop, pop, pop,'" Jonathan Beaubien told WFAA-TV of Dallas and Fort Worth. "I hit the ground and then ran off the train."