Using pathogenic fungi to eradicate coca, opium, or other illicit drug crops is too risky because there is not enough data about how to control them and what effect they could have on people and the environment, according to a panel of scientists commissioned to study the subject by the Office of National Drug Control Policy (ONDCP -- the drug czar's office).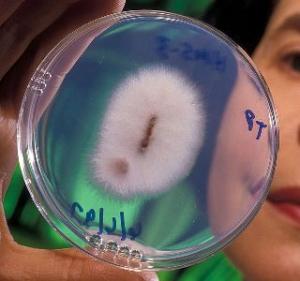 The finding came in a report,
Feasibility of Using Mycoherbicides for Controlling Illicit Drug Crops
, which was released November 30 by a panel of scientists convened by the National Research Council (NRC). ONDCP requested the report after it was required do to so by Congress in its 2006 budget authorization bill.
Mycoherbicides are killer fungi that can be targeted at specific plants and reproduce themselves, staying in the soil for years. Hard-line drug control advocates have urged their use against coca in Colombia and opium in Afghanistan, seeing them as a potential "magic bullet" that could eliminate drug problems at the source. But Colombia rejected the use of mycoherbicides in 2002 and the Afghan government has strongly signaled that it is not interested in using them there.
The NRC scientists found that the evidence base to support using mycoherbicides was scanty. "Questions about the degree of control that could be achieved with such mycoherbicides, as well as uncertainties about their potential effects on non-target plants, microorganisms, animals, humans, and the environment must be addressed before considering deployment," they said.
The panel did not reject outright the use of mycoherbicides; instead, it recommended "research to study several candidate strains of each fungus in order to identify the most efficacious under a broad array of environmental conditions." But it warned that "conducting the research does not guarantee that a feasible mycoherbicide product will result, countermeasures can be developed against mycoherbicides, and there are unavoidable risks from releasing substantial numbers of living organisms into an ecosystem."
The use of mycoherbicides would require meeting multiple domestic regulatory requirements, as well as possible additional regulations and agreements before being used on drug crops in foreign countries, the report noted. That might also prove problematic because "approval to conduct tests in countries where mycoherbicides might be used has been difficult or impossible to obtain in the past."
Congressional and bureaucratic drug warriors are going to have to look elsewhere for their "magic bullet" to win the war on drugs -- unless they're in the mood to appropriate more funds for more research that may or may not come up with a workable mycoherbicide. Then all they would have to do is sell the idea to the government of the country they want to spray it on.