Busy, busy, busy! Quite a crew of miscreants this week, including a former national Sheriff of the Year. Let's get to it: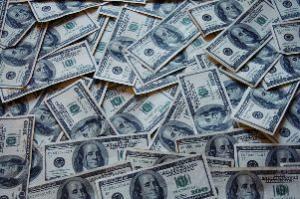 In Littleton, Colorado,
a former Arapahoe County sheriff was arrested late last month
for trading methamphetamine for sexual favors from young men and hit with additional charges last Friday. Retired Arapahoe County Sheriff Patrick Sullivan, 68, a one-time national "Sheriff of the Year," was first charged with possession and distribution of meth and now faces additional counts of soliciting a prostitute and attempting to influence a public official. Two informants told investigators they had sex with Sullivan in exchange for drugs, and one of them agreed to set up a meeting with Sullivan for another tryst. The meeting was videotaped, and Sullivan was arrested after handing drugs over to the snitch. The influencing a public servant charge came from a September incident when a caller reported that "an old guy," later identified as Sullivan, was trying to get his roommates to use drugs and wouldn't leave the house. When police arrived, Sullivan falsely told them he was part of a state task force trying to help drug users. At last report, Sullivan was being held on $500,000 bail. Ironically, he is being detained at a jail that bears his name. Police are investigating whether Sullivan was engaged in illegal activity while still sheriff and whether underage boys were involved.
In Marksville, Louisiana,
an Avoyelles Parish Detention Center officer was arrested Saturday
for bringing drugs into the jail. Guard Jaworski Toussaint, 34, was caught bringing synthetic marijuana and other contraband into the jail. He is charged with introduction of contraband into a penal institution and malfeasance in office.
In Fort Lauderdale, Florida,
a Fort Lauderdale police officer was arrested Saturday
for allegedly procuring prescription pain pills for a woman who turned out to be a confidential informant. Officer Kevin Pisano, 50, was on duty and uniform at the time of the drug deal. He is charged with armed delivery of oxycodone (Percocet) and armed delivery of hydrocodone (Vicodin). He is also facing one count of possession of hydrocodone (Vicodin), which was found during a search of his patrol vehicle.
In Rochester, New York,
an Orleans County sheriff's correction officer was arrested Sunday
for smuggling contraband into the county jail. Guard Shawn Nicholson, 35, was arrested after a weeks-long investigation and went down after a sting operation. He is charged with two counts each of promoting prison contraband, criminal possession of a controlled substance, criminal sale of a controlled substance, conspiracy, and one count official misconduct. Bail was set at $10,000; there is no word on whether he has paid it.
In Bakersfield, California,
a Bakersfield police officer was arrested Monday
for stealing methamphetamine he should have seized as evidence. Police received a tip that Officer Ofelio Lopez was using meth, set up a ruse to snare him, and he took the bait. They got a court order to remove some meth from the evidence room, put the drugs in a purse, then had someone call the department claiming to have found the handbag. They sent Lopez to investigate, and he put the purse in his patrol car, but didn't turn it in at the station. When detectives confronted Lopez the next day, the purse was still in the trunk, but some of the meth was missing. Police found it in Lopez' uniform pocket, and they said he was tweaking at the time of his arrest. He is charged with transportation of a controlled substance, possession of a controlled substance, possession of a controlled substance while armed with a firearm, being under the influence of a controlled substance while armed, and, after brass knuckles turned up during a search of his home, possession of a dangerous weapon. There is no word on bail arrangements.
In Denville, New Jersey,
a former Denville police officer pleaded guilty November 30
to stealing drugs from the departmental evidence room. Eugene Blood, 38, admitted pilfering small amounts of heroin and oxycodone during 2010 and 2011. His attorney said he became addicted to pain pills. He was originally charged with seven counts, including burglary and theft of a controlled substance, but ended up copping a plea to a single count of official misconduct. Under the plea agreement, he will get a three-year prison sentence.
In Poughkeepsie, New York,
a former Poughkeepsie police officer was sentenced December 1
to 3 ½ to 10 ½ years in prison for taking bribes from a cocaine dealer. David Palazzolo admitted revealing the name of a female undercover officer and identifying a vehicle used for undercover work by the Dutchess County Drug Task Force in exchange for bribes. He earlier pleaded guilty to charges of conspiracy, receiving a bribe, and computer trespass.