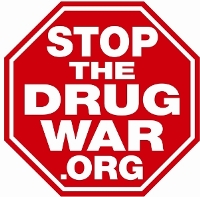 It's all over except for the governor's signature, and he says that will happen in a "big" ceremony after Memorial Day.
Faced with having no drug possession law at all come July 1, the legislature came up with a compromise.
A jealous North Carolina deputy cooks up a plot to frame his ex-girlfriend's new beau, and more.
New Hampshire's governor changes his tune on marijuana legalization, the Connecticut House approves psilocybin decriminalization, and more.
The House passes a bill to fund research into the veterinary-drug-turned-fentanyl-supplement Xylazine, a former Filipina president introduces a medical marijuana bill, and more.
A Florida marijuana legalization initiative will get a state Supreme Court review, Washington's governor signs into law a bill protecting pot-smoking employees, and more.
Pot isn't the only thing you can buy in some Los Angeles-area pot shops, overdose deaths appear to have plateaued last year, and more.
A major civil and human rights group comes out against one federal fentanyl bill, bipartisan senators and representatives file another one, and more.
Minnesota is one Senate vote away from legalizing marijuana, the RESTORE Act gets reintroduced, and more.
A bill protecting medical marijuana patients advances in Louisiana, a bill broadening expungement and freeing some pot prisoners advances in Connecticut, and more.
An Oregon bill to mandate fentanyl education in the public schools goes to the governor, a House committee rejects a Republican's marijuana legalization amendment, and more.
San Francisco's mayor is ready to roll out a pilot program to arrest public drug users, yet another federal bill aimed at the fentanyl trade gets filed, and more.
No more pot smoking on the streets of Amsterdam's red light district, a bipartisan marijuana legalization bill gets filed in Ohio, and more.
The Louisiana House votes to radically quicken expungements for pot possession offenses, a Texas medical marijuana bill is dead in the water in the state Senate, and more.
Permission to Reprint:
This issue of Drug War Chronicle is licensed under a modified
Creative Commons Attribution license
. Articles of a purely educational nature in Drug War Chronicle appear courtesy of DRCNet Foundation, unless otherwise noted.