Minnesota is one Senate vote away from legalizing marijuana, the RESTORE Act gets reintroduced, and more.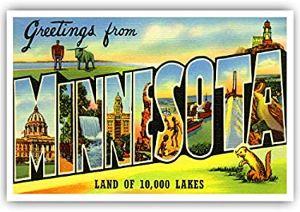 Marijuana Policy
Minnesota House Gives Final Approval to Marijuana Legalization Bill. The House on Friday voted to approve a marijuana legalization bill that is a conference committee compromise of House and Senate versions of the legislation. The Senate could vote on the bill as soon as later today. Democratic Gov. Tim Walz will sign it into law once it reaches his desk. The final agreement sets possession limits at two ounces for flowers and allows for the home cultivation of up to eight plants, four or which can be mature. The measures also include the automatic review and expungement of certain marijuana-related offenses and sets up a system of taxed and regulated marijuana commerce. Retail sales will be taxed at 10 percent and on-site consumption will be allowed at permitted events. The two marijuana bills are Senate File 73 and House File 100.
Drug Policy
RESTORE Act Introduced in Congress to Lift SNAP Felony Drug Ban. The RESTORE Act -- legislation that would immediately repeal the lifetime federal ban on individuals with felony drug convictions from receiving Supplemental Nutrition Assistance Program (SNAP) -- was introduced Thursday in the Senate by Sen. Cory Booker (D-NJ) and Sen. Raphael Warnock (D-GA), and in the House by Rep. Steve Cohen (D-TN) with Rep. John Rutherford (R-FL) as a cosponsor. Initial Senate cosponsors include Sen. Alex Padilla (D-CA), Sen. John Fetterman (D-PA), Sen. Bernie Sanders (I-VT), Sen. Elizabeth Warren (D-MA) and Sen. Tina Smith (D-MN).
In 1996, Congress imposed the lifetime SNAP ban as a part of the welfare legislation signed by President Clinton. Although states can opt-out of enforcing this ban, state policymakers must affirmatively do so, and 22 states continue to limit SNAP eligibility for people with felony drug convictions. The RESTORE (Re-Entry Support Through Opportunities for Resources and Essentials) Act fully repeals this federal ban and eliminates the ability of states to continue to deny SNAP eligibility due to a felony drug conviction. The legislation also codifies a USDA administrative waiver to SNAP state agencies that allows individuals to apply for SNAP 30 days prior to their release from incarceration.
Over 150 organizations have endorsed the RESTORE Act, including the National Association of Criminal Defense Lawyers, The Leadership Conference on Civil and Human Rights, the Alliance To End Hunger, and the American Public Health Association.
Harm Reduction
Minnesota Governor Signs Bill Legalizing Drug Paraphernalia, Residue, Testing, and Syringe Services. Gov Tim Walz (DFL) has signed into law an omnibus criminal justice and public safety bill that includes provisions legalizing the possession of drug paraphernalia, clarifying that small amounts of drug residue are no longer a basis for a drug possession charge, authorizing "syringe service centers" that can do needle exchanges, give referrals to treatment to mental health and social services, test for blood-borne pathogens, and removing statute language that currently prohibits possession of products use for "testing the strength, effectiveness, or purity of a controlled substance."