The Louisiana House votes to radically quicken expungements for pot possession offenses, a Texas medical marijuana bill is dead in the water in the state Senate, and more.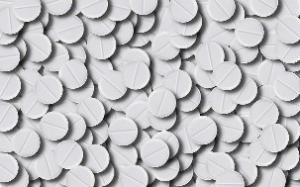 Marijuana Policy
Louisiana House Approves Bill Streamlining Marijuana Expungements. The House on Tuesday voted overwhelmingly to approve House Bill 286, which would streamline the expungement process for people with first-offense marijuana possession convictions. Under the bill, people convicted of possessing less than 15 grams of marijuana can petition the courts to expunge their records after 90 days from the date of conviction. Under current state law, people must wait at least five years before seeking expungement. The bill sponsored by Rep. Delisha Boyd (D) now goes to the Senate.
Massachusetts Shelves Pilot Program for Social Consumption Spaces. The state Cannabis Control Commission has scrapped a pilot program to allow on-site marijuana consumption shops in 12 municipalities, saying it will instead focus on developing broader regulations for onsite consumption and how to license such businesses. That means the Bay State is unlikely to see any consumption spaces open this year. A state law allowing limited consumption areas in existing pot shops went into effect nine months ago. Commissioner Nurys Camargo said dropping the pilot program would encourage municipalities to decide whether or not they want to allow on-site consumption.
Medical Marijuana
Texas Medical Marijuana Expansion Bill Appears Dead. A bill from Rep. Stephanie Klick (R-Fort Worth) that would have expanded the state's low-THC Compassionate Use Program to include chronic pain patients who otherwise would be prescribed opioids, House Bill 1805, appears dead in the Senate after passing the House. The bill was referred to the Senate Water, Agriculture and Rural Affairs Committee but did not get a committee hearing.
Opioids and Opiates
House Slammed for Passing HALT Fentanyl Act in Rerun of "Failed Drug War." The House's passage Thursday of HR 467, the Halt All Lethal Trafficking (HALT) of Fentanyl Act generated strong condemnation from drug reform, civil and human rights groups as well as pleas for the Senate to kill it. The bill would classify all fentanyl analogues as Schedule I drugs and resort to mandatory minimum sentences for those found guilty of their distribution. The bill passed with near-unanimous GOP support (only Rep. Thomas Massie (R-KY) voted "no"), but also with the "yes" votes of 70 House Democrats.
"It's sad to see lawmakers revert to over-criminalization once again when we have 50 years of evidence that the war on drugs has been an abject failure," said Laura Pitter of Human Rights Watch, one of nearly 160 advocacy groups that signed a letter earlier this week imploring Congress to reject the HALT Fentanyl Act.
"By passing this bill, the House has signaled that Congress is entering a new carceral era," said Liz Komar, sentencing reform counsel for the Sentencing Project. "The federal prison population has been on the rise since the beginning of the Biden administration after seven years of decline," said Komar. "The passage of the HALT Fentanyl Act would deepen that trend by doubling down on failed drug policies that prioritize prisons over drug treatment and overwhelmingly harm Black and Brown communities.
"If mandatory minimums and harsh sentences made communities safer," Komar added, "the overdose crisis would not have occurred. We urge the Senate to reject this bill and all expansions of mandatory minimums and reverse this punitive trend."
"Our communities deserve real health solutions to the overdose crisis, not political grandstanding that is going to cost us more lives," said Maritza Perez Medina, director of the office of federal affairs at the Drug Policy Alliance, as she urged the Senate to kill the bill.
Prodded by AP Story, DEA Yanks Drug Distributor's License Over Filling of "Suspicious" Orders During Opioid Crisis. The DEA on Friday revoked the license of one of the country's largest drug distributors to sell opioid pain relievers because it failed to flag thousands of suspicious orders amid the opioid crisis. The move comes nearly four years after a judge recommended the harshest penalty for Morris & Dickson for its "cavalier disregard" of rules aiming at thwarting opioid abuse and two days after the Associated Press reported that the DEA had allowed the company to keep shipping opioids despite the judge's ruling.
In the 68-page order, DEA Administrator Anne Milgram said the company did not accept responsibility for its past actions, including shipping 12,000 "unusually large" orders between 2014 and 2018 and only flagging three of them as "suspicious."
The loss of the distribution license could drive the company out of business, but Morris & Dickson said it had spent millions of dollars in recent years to upgrade its compliance systems and looked to be holding out hope of reaching a settlement with DEA.
The company's larger competitors -- AmerisourceBergen, Cardinal Health, and McKesson -- have already agreed to pay the federal government more than $1 billion in fines and penalties for similar violations, as well as paying out $21 billion to settle claims from a nationwide settlement. The actions of the drug distributors played a contributing role in this century's opioid crisis, but the reaction to that crisis has also contributed to problems for chronic pain patients in obtaining the medicines they need.