A jealous North Carolina deputy cooks up a plot to frame his ex-girlfriend's new beau, and more. Let's get to it: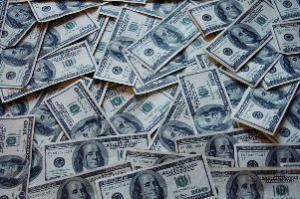 In Covington, Louisiana,
a St. Tammany Parish jail guard was arrested Monday
after she was accused of bringing drugs into the parish jail. Now former guard Olivia Boswell went down after someone told the sheriff about drugs in the jail and he determined she was the person responsible. She is charged with malfeasance and introduction of contraband into a penal institution. She had worked at the jail for less than a year.
In Wadesboro, North Carolina, a former Anson County sheriff's deputy pleaded guilty last Friday to planting heroin and other drugs in his ex-girlfriend's new boyfriend's car. Former deputy David Burroughs led a plot involving three other deputies, one of whom pulled over the boyfriend, claiming he had been speeding and that he smelled marijuana inside the vehicle. The boyfriend was then handcuffed and put in a patrol vehicle, which made a mysterious stop outside a nondescript building near an airstrip on the way to the sheriff's office. The boyfriend was told by deputies that a narcotics investigator had to pick something up, and what that something was was the drugs used to frame him. At the sheriff's office, the boyfriend was told he was about to be charged with drug dealing offenses, but that same night, other deputies released him and gave him back his vehicle. A month later, the State Bureau of Investigation told him that Burroughs had planted the drugs in his car.
Burroughs was arrested in 2019 and charged with making a false police report, obstructing justice, breaking and entering a motor vehicle and possession of heroin, marijuana, and methamphetamine. He pleaded guilty to only obstruction of justice and possession of heroin and was sentenced to two years' probation. But he and the other three deputies involved now face a civil suit.