A bill protecting medical marijuana patients advances in Louisiana, a bill broadening expungement and freeing some pot prisoners advances in Connecticut, and more.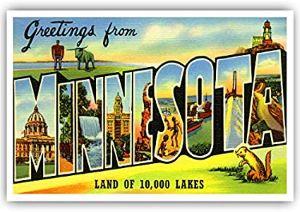 Marijuana Policy
Connecticut House Approves Bill to Broaden Expungement, Release Prisoners on Some Marijuana-Related Charges. The House last Thursday voted to approve House Bill 5457, which would require court to reduce sentences or dismiss charges for a number of marijuana-related offenses and release from jail or prison people who are currently incarcerated on those charges. The legislation would make expungement or sentence reductions automatic for offenses such as possession of marijuana drug paraphernalia, distribution of up to four ounces of marijuana, possession of up to four ounces of marijuana, and cultivation of up to six plants.
Minnesota Senate Approves Marijuana Legalization Bill, State to Become 23rd to Free the Weed. Minnesota is set to become the 23rd legal marijuana state after the Senate on Saturday approved Senate File 73just two days after the House passed it. The bill was the result of a final conference committee negotiations after the two chambers earlier approved slightly differing versions of the legislation. Gov. Tim Walz (DFL), a proponent of legalization, has vowed to sign it into law. Beginning this summer, Minnesotans will be able to grow up to eight plants at home, though only four can be flowering. Once legal marijuana commerce is up and running, people will be able to buy up to two ounces of buds, eight grams of concentrates, and 800 milligrams of edibles at one time and possess those amounts in public. The retail tax rate for marijuana will be 10 percent, and home growers can legally possess up to two pounds of marijuana from their harvests.
Medical Marijuana
Louisiana Bill Protecting Patients Seeking Unemployment Benefits Wins Committee Vote. The House Committee on Labor and Industrial Relations last Thursday narrowly approved House Bill 351, which would ensure that people with medical marijuana recommendations are not disqualified from receiving unemployment benefits. The bill's digest says it "provides that a qualifying medical marijuana patient who receives a recommendation from an authorized clinician to use marijuana for a therapeutic use shall not be disqualified for unemployment compensation benefits." The bill now heads for a House floor vote.
International
Iran Hangs Three on Drug Charges. Three men -- Shahab Mansournasab, Samad Geravand and Saeed Geravand -- were executed by hanging after they were caught with more than 39 kilograms of heroin and precursors. They were charged with "corruption on earth" after admitting they planned to sell the drugs in Tehran. Under Iranian law, anyone convicted of possessing more than 30 grams of heroin is eligible for a death sentence.
Iran used to execute hundreds of people annually, but in 2017 adjusted its laws and the number of drug executions dwindled. This year, however, the Islamic Republic has increasingly resorted to the death penalty as it faces a months-long civil uprising that began with the death of a woman at the hands of religious police for improperly wearing a hijab. It is unclear how many of this year's executions are for drug offenses, but Iran hung a man it described as the "sultan of cocaine" earlier this month. Last week, it hung a man for running a human trafficking network and prostitution ring and three men convicted of killing a police officer and two members of the paramilitary Basij during the unrest.
Ireland Drug Checking to Expand at Festivals After Successful Rollout of Pilot Program Last Year. After a pilot program to check drugs at the Electric Picnic festival last September successfully detected high-potency MDMA and new psychoactive substances, the Health Services Executive (HSE) has announced that drug checking will be expanded to more festivals this year. It is part of broader harm reduction effort by the HSE. Under the program, festival-goers can submit samples to be tested without fear of arrest and are then informed of the substances' content. HSE-trained volunteers will also be available to talk about drug treatment services, drug trends, and harm reduction practices with festival-goers.
Switzerland To Expand Marijuana Trials to More Cities. The Federal Office of Public Health (FOPH) has given the green light to expansion of ongoing trials on legal marijuana sales to include the cities of Bern, Biel/Bienne, Lucerne, and Geneva. Such programs have already been underway since last year in Basel and this March in Zurich. The trials are supposed to produce data that will inform the government's policy on marijuana. They aim to investigate the health and social effects of tightly regulated, non-profit marijuana sales in pharmacies and will involve a thousand participants -- only half of whom will be allowed to buy the regulated marijuana in pharmacies.
The FOPH has also approved a pilot program in Vernier, where a single authorized dispensary called the "Cannabinotheque" will sell marijuana under a membership model. It will last for three years and also includes a thousand participants. Currently, recreational marijuana remains illegal in the country, although it legalized medical marijuana last year.