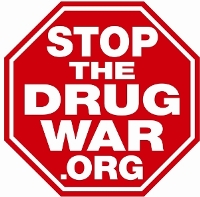 The move marks a conceptual shift in Canadian drug policy.
There is no joy in Dover...
A North Carolina medical marijuana bill is moving, a Louisiana bill to protect medical marijuana-using state employees goes to the governor, and more.
A Texas cop's party partners partied too hearty, a Kansas cop is in trouble after the evidence locker gets inspected, and more.
New polls in Missouri and Texas show strong support for marijuana legalization, Peru takes steps to ease patient access to medical marijuana, and more.
British Columbia will decriminalize drug possession beginning next year, a new survey finds Americans are less concerned about drug addiction even as overdose deaths rise, and more.
There will be no psychedelic legalization initiative in Michigan this year, Massachusetts agrees to pay millions to thousands of people convicted of drug offenses based on chemical analyses by disgraced state crime lab chemists, and more.
New York lawmakers attempt a crackdown on grey market pot shops, the governor of the US Virgin Islands wants marijuana legalized now, and more.
Five Texas cities will vote on non-binding marijuana reform measures this fall, the New York legislative session ends without passing a safe injection site bill, and more.
New York City Mayor Eric Adams is pretty chill about weed, Pennsylvania lawmakers are advancing a tax fix for state medical marijuana businesses, and more.
The DC city council approves a bill to bar bosses from firing or not hiring workers because of a positive marijuana test, a Michigan bill to make fake urine for drug tests a crime advances, and more.
Nominees to the US Sentencing Commission vowed to the Senate Judicary Committee that they would implement reforms in the First Step Act, Ukraine moves to allow medical marijuana, and more.
Permission to Reprint:
This issue of Drug War Chronicle is licensed under a modified
Creative Commons Attribution license
. Articles of a purely educational nature in Drug War Chronicle appear courtesy of DRCNet Foundation, unless otherwise noted.