British Columbia will decriminalize drug possession beginning next year, a new survey finds Americans are less concerned about drug addiction even as overdose deaths rise, and more.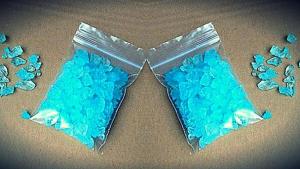 Marijuana Policy
Virginia Lawmakers Propose New Marijuana Misdemeanor. As part of Gov. Glenn Youngkin's (R) two-year state budget package, lawmakers are proposing a new marijuana possession misdemeanor offense little more than a year after the then-Democratically controlled General Assembly approved marijuana legalization. Under the proposal, possession of more than four ounces of weed in public would be a misdemeanor punishable by up to a $500 fine. A second offense would be punishable by up to six months in jail and a $1,000 fine. The General Assembly will meet Wednesday in special session to consider the budget.
Drug Policy
Even as Overdose Deaths Rise, Public Concern About Drug Addiction is Decreasing, Pew Survey Finds. The number of Americans who see drug addiction as a "major problem" has declined in recent years, even as the country is in the midst of a sustained increase in drug overdose deaths, which are now at record highs. That decrease is evident even in regions of the country where overdoses have increased the most. Concern dropped in urban, rural, and suburban areas, and it dropped even in areas of high overdose death rates, from 45 percent to 37 percent. In low overdose death rate areas, concern dropped from 39 percent to 33 percent. As to why this is, Pew says: "It's not clear why public concern about drug addiction has declined in recent years, even in areas where overdose death rates have risen quickly. Surveys by the Center show that Americans have prioritized other issues, including the national economy, reducing health care costs and dealing with the coronavirus outbreak. The increase in overdose deaths may also be overshadowed, particularly amid the high number of deaths attributed to the coronavirus outbreak (though, as of this month, far fewer see the virus as a very big problem facing the country)."
International
Canada Allows British Columbia to Decriminalize Drug Possession. The federal government announced Tuesday that the province of British Columbia will be allowed to decriminalize the possession of small amounts of illicit drugs beginning next year. People 18 and over in the province will be able to possess up to 2.5 grams of opioids, cocaine, meth, and MDMA without criminal penalty or having their drugs seized beginning on January 31. The move is in response to a standing request from the province to grant it an exemption from the country's law criminalizing drug possession. British Columbia has seen more than 9.400 drug overdose deaths since 2016, and both the provincial government and activist groups have lobbied for the move. Activist groups go even further, calling for a "safe supply" of drugs.
UN Says More Than a Billion Meth Tablets Seized in East and Southeast Asia Last Year. Authorities in East and Southeast Asia seized 1.008 billion methamphetamine tablets last year, the UN Office on Drugs and Crime (UNODC) reported Monday. That was the first time more than a billion tablets were seized and is seven times higher than the amount seized a decade ago. That billion tablets translates to 91 tons of meth, but that was only slightly more than all the meth seized in all forms in the region, which totaled 172 tons. "I think the region is literally swimming in methamphetamine," said Jeremy Douglas, Southeast Asia regional representative for the UN agency. "So there's going to have to be a radical policy shift by East Asia to address this problem or it's just going to continue to grow," Douglas said. "Production and trafficking of methamphetamine jumped yet again as supply became super concentrated in the Mekong (River region) and in particular Thailand, Laos and Myanmar," he added. He noted that the increased production is driving down prices, with a tablet now costing five or six times less than it did a decade ago.