New York City Mayor Eric Adams is pretty chill about weed, Pennsylvania lawmakers are advancing a tax fix for state medical marijuana businesses, and more.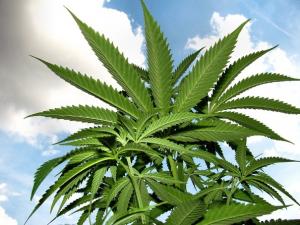 Marijuana Policy
US Mayors Approve Resolution Calling on Congress to Fix Marijuana Banking Issues and End Pot Prohibition. The US Conference of Mayors on Monday adopted a resolution calling on Congress to pass legislation to protect banks working with state-legal marijuana enterprises. The move comes as Congress ponders whether to include the SAFE Banking Act (HR 1996) in a large-scale manufacturing bill that is currently being thrashed out in conference committee. The mayors also called for marijuana legalization. "Now, therefore, be it resolved, that The United States Conference of Mayors urges Congress to pass the SAFE Banking Act of 2021 to provide financial security for cannabis dispensaries and related companies and enhance public safety," the resolution says. "Be it further resolved, that The United States Conference of Mayors supports federal legislation legalizing the medicinal use of cannabis and the adult use of recreational cannabis, including the Marijuana Opportunity Reinvestment and Expungement (MORE) Act (HR 3617) and the Cannabis Administration and Opportunity Act (CAOA)." The US Conference of Mayors represents the 1,400 US cities with populations of 30,000 or more.
New York City Mayor Takes Chill Stance on Marijuana. Even as the legislature attempted unsuccessfully to crack down on unlicensed marijuana sellers, New York City Mayor Eric Adams (D) was telling a crowd at the Cannabis World Congress and Business Expo in Manhattan to fire up their joints. "Enjoy yourself, light up, but most importantly, spend some money," Adams told the crowd. He also said he would not approach grey market operators with a heavy hand. "'Listen, you can't do this,' give them a warning," the mayor said. Instead of arrests or fines, he said he wants to help non-licensed pot sellers get legitimate. But it wouldn't be total anarchy, Adams said: "If they refuse to adhere to the rules, then you have to come back and take some form of enforcement actions, such as a summons, such as, you know, talking about their ability to sell alcohol." Official legal pot sales are set to begin at year's end.
Medical Marijuana
Pennsylvania Lawmakers Push for Tax Relief for Medical Marijuana Businesses. The House Finance Committee has approved an amendment to a broader tax code reform bill that would allow medical marijuana businesses to deduct business expenses for state tax purposes. Such businesses cannot deduct business expenses on their federal tax returns because the plant remains federally illegal, but the amendment would let the businesses add deductions after the fact to their federal corporate tax filings. The state Senate has already passed a bill to clarify that medical marijuana businesses may use the state's banking system, but the House has yet to act on its version of that bill.
International
Portuguese Left Bloc Demands Marijuana Legalization. The Left Bloc, a member of the country's governing coalition, has renewed calls for marijuana legalization after the effort went nowhere for the past two years amidst government crises. The Bloc only holds a small number of seats in the legislature, but it is expecting the support of the Socialist Party, by far the leading member of the coalition. "One year ago this week the initiative of the Left Block was debated in the parliament: the legalization of cannabis," said Left Bloc member Catarina Martins. "As you know, this process did not come to an end. To defend public health is to end hypocrisy," said Martins. "And we believe that there are now all the conditions to end this hypocrisy in Portugal. We know that there are so many people, on all sides of the parliament, which have already realized that the hypocrisy of prohibition has been a way of putting young people at risk."