A North Carolina medical marijuana bill is moving, a Louisiana bill to protect medical marijuana-using state employees goes to the governor, and more.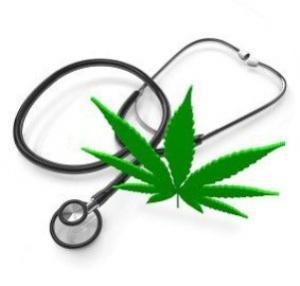 Louisiana
Louisiana Bill to Protect State Employees Who Use Medical Marijuana Goes to Governor. Both houses of the legislature have now approved House Bill 988, which aims to protect state employees from any negative consequences for using medical marijuana. The bill's author, House Rep. Mandie Laundry explained, "This bill provides employment discrimination protections," bill sponsor Rep. Mandie Laundry (D-New Orleans) explained. "It basically means that they can't be precluded from employment or fired just for having a medical marijuana prescription." The bill is now on the desk of Gov. John Bel Edwards (D), who has given no indication of whether he will sign it or not.
New York
New York Senate Approves Bill to Mandate Health Insurance Coverage for Medical Marijuana. The Senate last Wednesday approved Senate Bill 8837, which would require public health insurance programs to cover medical marijuana expenses and clarify that private insurers can do the same. The bill would define marijuana as a "prescription drug," "covered drug," or "health care service" under relevant state codes so that Medicaid and workers compensation would be required to provide coverage. The bill now heads to the Assembly.
North Carolina
North Carolina Medical Marijuana Bill Advances to Senate Floor Vote. The Compassionate Use Act, Senate Bill 711, was unanimously approved by the Senate Rules Committee last Wednesday, clearing the way for a final Senate floor vote, which could happen as soon as today. If and when the bill passes the Senate, it then goes to the House, and if approved by the House, it would go to the desk of Gov. Roy Cooper (D), who has said he supports medical marijuana. The bill would create a commission to issue 10 medical marijuana supplier licenses, with each supplier able to operate eight retail shops. Patients would be limited to a 30-day supply of medical marijuana.
North Carolina Senate Approves Medical Marijuana Bill. The Senate last Thursday voted 35-10 to legalize medical marijuana by approving Senate Bill 711, the Compassionate Use Act. That vote was a second reading of the bill, with another vote required next week before the bill is sent to the House, but after today's vote, that is considered a formality. The bill would let patients possess up to 1 ½ ounces of medical marijuana, but does not allow for home cultivation.
Pennsylvania
Pennsylvania Lawmakers Push for Tax Relief for Medical Marijuana Businesses. The House Finance Committee has approved an amendment to a broader tax code reform bill that would allow medical marijuana businesses to deduct business expenses for state tax purposes. Such businesses cannot deduct business expenses on their federal tax returns because the plant remains federally illegal, but the amendment would let the businesses add deductions after the fact to their federal corporate tax filings. The state Senate has already passed a bill to clarify that medical marijuana businesses may use the state's banking system, but the House has yet to act on its version of that bill.