Delaware marijuana legalization supporters suffered a bitter defeat this week. They had seen a legalization bill, House Bill 371, pass the legislature with a veto-proof majority, only to see the bill vetoed by Gov. John Carney (D), and when the House voted to override the veto came Tuesday, the veto-proof majority had vanished into thin air, with the effort failing on a 20-20 vote.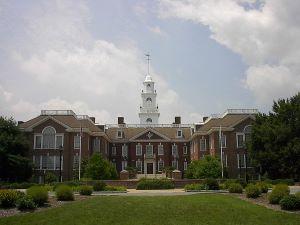 That's because five Democrats who voted for the bill -- state Reps. Stephanie Bolden, Andria Bennett, William Carson, and Sean Matthews -- voted against overriding the veto, as did two Republicans who had voted for the bill, Reps. Michael Ramone and Jeffrey Spiegelman. House Speaker Valarie Longhurst (D), who had voted "yes" on the bill, abstained on the override vote.
The vote came just hours after more than 150 people led by the Delaware Cannabis Coalition rallied outside the statehouse to rail against Gov. Carney's veto and urge lawmakers to override it color:#333333">
"If you listen to his reasonings for his veto, it's almost as if you're watching Reefer Madness from the 1930's," the bill's Senate sponsor, Trey Paradee (D) told the crowd. "So I'm not quite sure where he gets his information on this issue. But at this point, 19 other states have already figured this out. This is long overdue."
Inside the chamber, House bill sponsor Rep. Ed Osienski (D) implored his colleagues to override the veto.
"I think this body is quite capable of directing and fixing any issues that may come from the passage of this legislation," Osienski said during the House debate. "We need legalization, so I beg of my colleagues not to wait till 2025 to do this, but to override this veto, and then we can work together on the regulation and taxation."
While House Bill 371 only legalized the possession of up to an ounce of marijuana -- not a legal marketplace, Osienski was referring to a broader legalization bill that did include a taxed and regulated market, House Bill 372. That bill failed even though it won a majority of votes because it needed a two-thirds majority in the House due to its tax provisions. After that, the legislature then approved House Bill 371, but even personal legalization without a marketplace was too much for Gov. Carney, who said he could live with medical marijuana and even decriminalization, but not legalization.
"I recognize the positive effect marijuana can have for people with certain health conditions, and for that reason, I continue to support the medical marijuana industry in Delaware," Carney reasoned in his May veto statement. "I supported decriminalization of marijuana because I agree that individuals should not be imprisoned solely for the possession and private use of a small amount of marijuana -- and today, thanks to Delaware's decriminalization law, they are not. That said, I do not believe that promoting or expanding the use of recreational marijuana is in the best interests of the state of Delaware, especially our young people. Questions about the long-term health and economic impacts of recreational marijuana use, as well as serious law enforcement concerns, remain unresolved."
As the House session ended Wednesday, Osienski released a statement saying legalization would be stymied if Carney did not change his mind about it.
"I didn't have enough votes in my own caucus alone -- only 23 members initially voted for HB 371," Osienski said. "I didn't have the support of all three Republicans who voted for the bill, which put the veto override out of reach. However, I felt it was important to the advocates and supporters who have fought for a safe, legal, regulated cannabis industry to see this process through to the end."
The Marijuana Policy Project's state policy director, Karen O'Keefe, isn't counting on Carney changing his mind or legalization happening before Carney leaves office.
"Unless there are major changes to the composition of the Delaware House, prohibition will almost surely continue in Delaware until there's a new governor in 2025," she told Marijuana Moment. "In the meantime, Delawareans -- disproportionately Black and Brown Delawareans -- will continue to be subjected to thousands of unnecessary, intrusive searches and stops because Gov. Carney vetoed HB 371, and several members of the House didn't have the courage of their convictions to vote to override his veto."
Too bad Delaware does not have an initiative process. Delawareans have shown levels of support for legal weed at levels above 60 percent for more than five years, yet their political system fails to respond.