Faced with an unrelenting drug overdose crisis, British Columbia (BC) is now set to become the first Canadian province to decriminalize the possession of small amounts of drugs, effective for a three-year period beginning January 31, 2023, Health Canada announced Tuesday. The agency has approved a request from BC for an exemption under the Controlled Drugs and Substances Act (CDSA) to remove criminal penalties for small-time drug possession.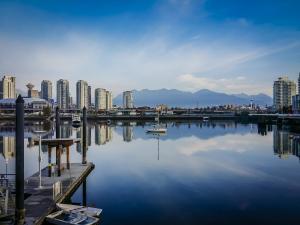 The move will decriminalize the possession of up to 2.5 grams of cocaine, MDMA, methamphetamines, and opioids (including fentanyl and heroin). People found with these personal use amounts of drugs will no longer be arrested, charged or have their drugs seized. Instead of handcuffs, drug users will be offered information on health and social services available, as well as referrals. Provincial officials had sought a higher threshold of 4.5 grams.
"The shocking number of lives lost to the overdose crisis requires bold actions and significant policy change. I have thoroughly reviewed and carefully considered both the public health and public safety impacts of this request," said Carolyn Bennett, federal Minister of Mental Health and Addictions and Associate Minister of Health. "Eliminating criminal penalties for those carrying small amounts of illicit drugs for personal use will reduce stigma and harm and provide another tool for British Columbia to end the overdose crisis."
"Substance use is a public health issue, not a criminal one," said Sheila Malcolmson, BC's Minister of Mental Health and Addictions. "By decriminalizing people who use drugs, we will break down the stigma that stops people from accessing life-saving support and services."
The province faces a true public health emergency around overdoses, with the BC government reporting at least 2,224 overdose deaths in 2021, an all-time high and a 26 percent increase over 2020. The last two months of 2021 also saw record overdose numbers. Some 85 percent of the reported overdose deaths involved fentanyl.
"Over the past seven years, our province has experienced a devastating loss of life due to a toxic illicit drug supply," said Lisa Lapointe, BC's chief coroner. "This public health emergency has impacted families and communities across the province and shows no sign of abating. In the past seven years, the rate of death due to illicit drug toxicity in our province has risen more than 400%. Drug toxicity is now second only to cancers in BC for potential years of life lost. We cannot simply hope that things will improve. It is long past time to end the chaos and devastation in our communities resulting from the flourishing illicit drug market, and to ensure, on an urgent basis, access across the province to a safe, reliable regulated drug supply."
Decriminalization is not quite safe drug supply, although Health Canada and BC are working on that, too, but it will help, said Dr. Bonnie Henry, BC's provincial health officer.
"This exemption is a vital step to keeping people alive and help connect them with the health and social support they need," said Henry. "By removing the fear and shame of drug use, we will be able to remove barriers that prevent people from accessing harm reduction services and treatment programs."
"Decriminalizing possession of drugs is an historic, brave, and groundbreaking step in the fight to save lives from the poison drug crisis. Today marks a fundamental rethinking of drug policy that favors healthcare over handcuffs, and I could not be more proud of the leadership shown here by the Governments of Canada and British Columbia", said Vancouver Mayor Kennedy Stewart.
But while government officials were congratulating themselves on their bold move, critics such as the Canadian Drug Policy Coalition said it was not nearly bold enough. In a statement released Tuesday they called for "decriminalization for all."
"The government of Canada's latest move to decriminalize drug possession should go further to protect everyone, in particular those most endangered by drug prohibition and the drug toxicity crisis," the coalition maintained. "We support policy that moves the needle forward; however, it is disappointing that decriminalization under the model announced on May 31st will not protect all people who use drugs from the harms of criminalization. We support progress, but we dream bigger. We want full decriminalization for all."
The coalition took special issue with the 2.5 gram threshold, calling it "a missed opportunity."
"A cumulative threshold quantity of 2.5 grams leaves many people who use drugs behind, namely those living in rural and remote communities who already bear the disproportionate brunt of drug prohibition and the drug toxicity crisis," the coalition protested. "People purchase larger quantities of drugs for myriad reasons: geographic restrictions, personal mobility reasons, and to limit interactions with the illicit drug market." Concerns over too-low threshold quantities were expressed repeatedly to BC and Health Canada by BC's own Core Planning Table for Decriminalization and the Board of the Vancouver Network of Drug Users (VANDU) -- to no avail.
The coalition also questioned the timing of the announcement, coming just one day ahead of a vote on a private member's decriminalization bill, Bill C-216, which was defeated Wednesday. "It is clear that the timing of the announcement is meant to hamper the progression of that bill through to committee stage, whereupon it could be further strengthened," the group noted.
The coalition called federal inaction on decriminalization "shameful," adding that "the piecemeal approach the government of Canada is now clearly taking does not adequately address the urgency of the drug poisoning crisis in the country."
Still, drug possession is about to be decriminalized in a Canadian province. Even with its shortcomings, that marks a striking conceptual shift in Canada's approach to drugs. And Toronto could be next. It has a similar exemption request pending.