A Texas cop's party partners partied too hearty, a Kansas cop is in trouble after the evidence locker gets inspected, and more. Let's get to it: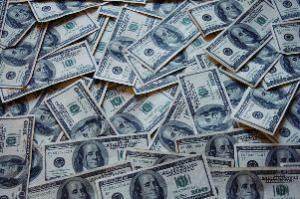 In Ellinwood, Kansas,
a former Ellinwood police officer was arrested last Thursday
after drugs and cash went missing from the department evidence locker over the winter. Christopher Rowland, 40, went down after an audit of the evidence locker shortly after he resigned showed that drugs and money had gone missing. He is charged with theft, possession of marijuana, official misconduct, interference with a law enforcement officer and interference with the judicial process.
In McAllen, Texas, a McAllen police officer was arrested last Friday on drug charges after one of his companions called police saying she was receiving "messages from strangers" and saw "the silhouette of two people" outside her home. When police arrived, the caller was determined to have an outstanding drug warrant, and when she asked if she could go back in the house to get some clothing, police accompanying her found two men and illicit drugs in plain view in the house. One of the men was Officer Juan Garza, Jr, 33, who, along with the other two people, was charged with possession and use of a volatile chemical, possession of marijuana, possession of controlled substances, and manufacture or delivery of controlled substances. Garza resigned after his arrest.
In San Antonio, Texas, a Bexar County sheriff's deputy was arrested Sunday after attempting to smuggle marijuana into the county jail. Deputy Kolbe Count Ramirez, 21, went down after an inmate was caught speaking in code on a phone call, leading deputies to uncover an operation to smuggle drugs into the jail. A subsequent search of Ramirez' vehicle in the jail parking lot turned up marijuana and synthetic marijuana. He is charged with criminal conspiracy to commit substances in a correctional facility, possession of a controlled substance, and possession of marijuana.