by psmith, May 05, 2021, 05:43pm, (Issue #1132)
All of the medical marijuana action is taking place in the South, which is unsurprising given that the region is the last hold-out on medical marijuana.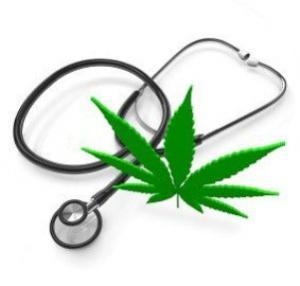 Alabama
Alabama District Attorneys Urge Lawmakers to Reject Medical Marijuana. Twenty-three of the state's 42 district attorneys have sent a letter to the legislature urging lawmakers to oppose a pending medical marijuana bill. In language right out of the last century, they called marijuana a "gateway drug" and "a wolf in sheep's clothing."
Alabama House Republicans Filibuster Vote on Medical Marijuana Bill. House Republicans blocked a vote on a medical marijuana bill, Senate Bill 46, by tying the chamber up in a nine-hour debate Tuesday afternoon and evening. Now, the House may try to get it passed again on Thursday.
Louisiana
Louisiana House Approves Bill to Allow Patients to Use Smokable Marijuana. The House on Monday voted 73-26 to approve House Bill 391, which would expand the state's limited medical marijuana program to allow patients to purchase whole-flower marijuana. The measure now heads to the Senate.
Tennessee
Tennessee Medical Marijuana Bill Dies. There will be no medical marijuana in the Volunteer State after the last remaining medical marijuana bill in the legislature was defeated by a single vote in the House Criminal Justice Committee. The bill would have allowed state residents to possess medical marijuana produced in other states.
Tennessee Legislature Moving on Watered Down Medical Marijuana Bill. After a medical marijuana bill was narrowly defeated in the House last week, legislators have now approved a watered down version of House Bill 607 that would allow only for the use of low-THC cannabis oil and create a commission to study legalizing medical marijuana. Governor Bill Lee (R) is expected to sign the measure into law.
Texas
Texas House Approves Medical Marijuana Expansion. The House has given its approval to House Bill 1535, which would raise allowable THC limits from 0.5% to 5% and add PTSD and several additional medical conditions to the state's medical marijuana program.
back to top