An Alabama medical marijuana bill struggles to get past final obstacles, a watered-down Tennessee medical marijuana bill is moving, a Swiss parliamentary committee votes to legalize marijuana, and more.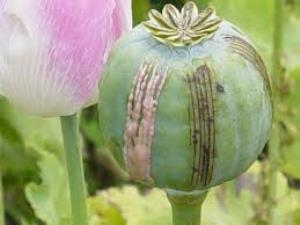 Medical Marijuana
Alabama House Republicans Filibuster Vote on Medical Marijuana Bill. House Republicans blocked a vote on a medical marijuana bill, Senate Bill 46, by tying the chamber up in a nine-hour debate Tuesday afternoon and evening. Now, the House may try to get it passed again on Thursday.
Tennessee Legislature Moving on Watered Down Medical Marijuana Bill. After a medical marijuana bill was narrowly defeated in the House last month, legislators have now approved a watered down version of House Bill 607 that would allow only for the use of low-THC cannabis oil and create a commission to study legalizing medical marijuana. Governor Bill Lee (R) is expected to sign the measure into law.
Sentencing
US Supreme Court Hears Oral Arguments in Crack Cocaine Sentencing Case. The Supreme Court heard arguments Tuesday in the case of Tarahrick Terry, who is seeking to get his sentence cut by citing a provision in the First Step Act, passed by Congress in 2018. The act was aimed at redressing racial inequities around crack versus powder cocaine sentencing and made the 2010 Fair Sentencing Act, which reduced the sentencing disparity, retroactive. But justices appeared skeptical that the law applied to low-level offenders such as Terry. He had pleaded guilty to possession with intent to distribute less than four grams of crack cocaine and was sentenced to 15 ½ years in 2008. Higher-level crack offenses are already covered by the First Step Act, and more than 2,500 people have already been released under its provisions, but hundreds of lower-level crack offenders remain behind bars, hoping for some relief from the Supreme Court.
International
UN Reports Afghan Opium Cultivation Leaped Last Year. Opium cultivation in Afghanistan, the world's largest producer, jumped a whopping 37% last year to more than 500,000 acres of poppies planted, the UN Office on Drugs and Crime and the Afghan government reported Tuesday. The study estimated the crop could produce about 6,300 tons of opium, one of the largest figures in the past quarter-century. Helmand province in the southwest appears to be the poppy heartland, accounting for more than half of all poppy plantings.
Swiss Parliamentary Committee Votes to Legalize Marijuana. The Health Commission of the National Council, the country's lower legislative chamber, voted 13-11 last week to federally legalize marijuana for adults. The measure calls for expanding a current pilot program that allows legal access for some 5,000 registered participants to the entire adult population. If the proposal is fully approved by the National Council, it would move next to the Council of States, the upper body of Switzerland's Federal Assembly. Marijuana has been decriminalized there since 2012.