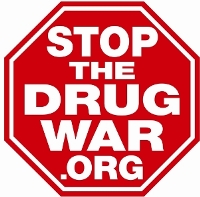 All of the medical marijuana action is taking place in the South, which is unsurprising given that the region is the last hold-out on medical marijuana.
An Alabama medical marijuana bill heads to the governor's desk and so does a limited Tennessee medical marijuana bill, and more.
Busy, busy. There's action at statehouses all over the place, plus Ohio regulators okay three new qualifying conditions, and more.
A New Jersey cop gets caught with a meth lab in his basement, a Florida deputy gets nailed for planting dope on drivers, and more.
Federal bills to reform asset forfeiture and study the impact of marijuana legalization get filed, a Tennessee push for medical marijuana dies for the year, and more.
A drug decriminalization bill is winning support in Maine, so is a buprenorphine legalization bill in Vermont, and more.
The Maryland Court of Appeals rules that the smell of marijuana is not sufficient probable cause to justify an officer stop, the DC city council ponders reserving some medical marijuana licenses for formerly incarcerated drug offenders, and more.
An Alabama medical marijuana bill struggles to get past final obstacles, a watered-down Tennessee medical marijuana bill is moving, a Swiss parliamentary committee votes to legalize marijuana, and more.
Medical marijuana bills are moving in several states, a Minnesota marijuana legalization bill has just won its 11th committee vote (!), the Texas House passes a psychedelic therapeutic study bill, and more.
A proposed Mississippi marijuana legalization initiative hits a small bump, a Minnesota marijuana legalization bill heads for a House floor vote, and more.
A Rhode Island superior court judge throws out a traffic stop and search based on the odor of marijuana, the Missouri House passes a needle exchange bill, and more.
The Senate Majority Leader says he wants to move a marijuana legalization bill ahead of a marijuana banking bill, a Connecticut marijuana legalization effort may need to go to a special session, and more.
Look for a Nebraska medical marijuana initiative next year after the legislature killed a bill this week, a Pennsylvania poll finds broad support for criminal justice reforms, and more.
A Mississippi appeals court upholds a life sentence for a man busted with 1.5 ounces of marijuana, the Minnesota House votes to legalize marijuana, a South Carolina medical marijuana bill dies, and more.
Ohio medical marijuana regulators expand the list of qualifying conditions, West Virginia medical marijuana regulators ponder allowing patient home grows, Kenyan Rastafaris petition seek to have their marijuana use legalized, and more.
Permission to Reprint:
This issue of Drug War Chronicle is licensed under a modified
Creative Commons Attribution license
. Articles of a purely educational nature in Drug War Chronicle appear courtesy of DRCNet Foundation, unless otherwise noted.